Alexa is the daughter of Billy Joel, the American star who attempted suicide at the start of his career during an attack of depression. He was taken by his drummer to the hospital and thus towards an illustrious career in music. Now, at 23 (two years' age later than her father) Alexa, also a singer and songwriter, stricken by a devastating feeling of loneliness, followed Billy's footsteps. RadarOnline unfolds the tragic story.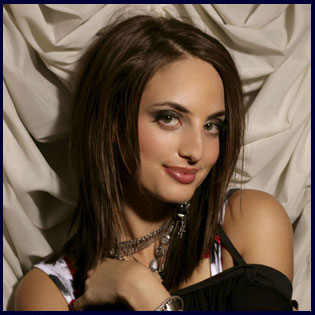 Alexa had been down in the mouth throughout most of the last year, owing up to feeling "forgotten" last April in her MySpace. Her relationship with boyfriend Jimmy Riot was on the rocks, they had had two breakups that hit hard on the young singer who experienced a deep disappointment in love. "I guess I'm quite the poor sucker for love!" was the conclusion she arrived at.
She also shared that she was not good at dating at all and regarded it as a hateful game.
On Saturday Alexa's friend found her in her NYC apartment stuffed full of sleeping pills; she kept saying she "wanted to die." The friend acted in an instant calling 911 and handed Alexa over to paramedics who took her straight to St. Vincent's Hospital.
Now Billy Joel's rep assures everybody concerned that "Alexa is stable" and she wants to go on with her life.
Source of the image: Popstarsplus.com.