Now this one is a very controversial article dealing with the question of hotness. The question is, are all the celebrities that Hollywood sells us as incredibly hot really so winning? Can we take Hollywood at its word? While it is not the aim of the topic to compare some people to others and announce who is the most beautiful, challenging a status has always been a matter of discussion.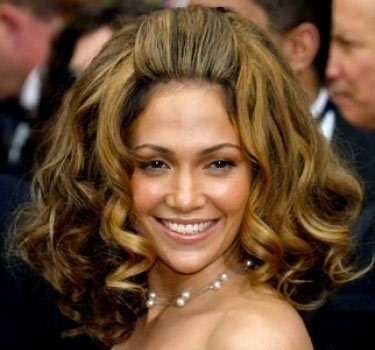 The idea is that so many times we are told who is hellishly sexy and attractive, who is popular and who sets the current trend. What we can easily swallow in some cases takes some swallowing in relation to other celebrities, so why not take a good searching look at some household names to check their degree of hotness? For example, here are a dozen or so A-listers who are rammed down our throats on the claim that they are beautiful and charming beyond belief and the best we can do is emulate them.
Let's see if you can agree with Hollywood over all of them.
Emma Stone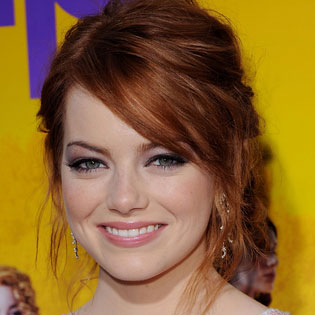 There is no denying actually that Emma Stone is quite a looker, and it's a pleasure to see her on the screen. But as for the talks of her hotness, they sound like so much media hype and make one think it is grossly overrated. The media insists upon calling her hot, or, alternatively, cool, but the suggestion is her "hotness" has more to do with her appearing unordinary, "quirky" and getting around with Judd Apatow and his company. As for her movies, she has been in films to remember her by, and she has been in another kind of films like Easy A. So if we could scrape off all that media buzz and take the "quirky" actress out of Hollywood, who knows, she may appear as one of the rank-and-file. Of course it's just imagination running away, hopefully, she will remain part of Hollywood for years to come.
Jennifer Lawrence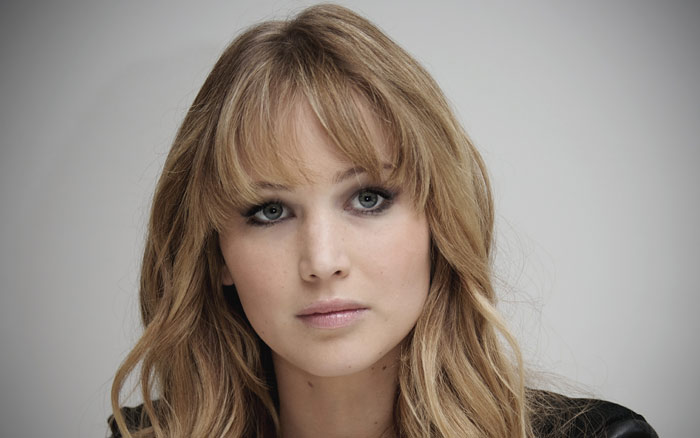 There are moments when Jennifer Lawrence doesn't come across as an ideal Hollywood actress, but acts in a totally unexpected manner – like playing down acting, for this is not a profession wherein lives are saved, tripping at events, refusing to go without a good dinner in order to keep her waistline thin. Maybe she just knows too well how to put herself across, and she succeeds in it, for her popularity rests on her next-door good girl image who can be a nice friend to everyone. This image seems to have become her personal brand. Lawrence, while landing parts in major blockbusters easily, can boast an average body, neither too bony nor swelled out, that allows her to go down well with saying things like that she eats as much as she wants (which heavier celebs can't allow indulging in). Although her awards and nominations definitely outbalance the idea of her being hyped into the "hot" status.
Kit Harington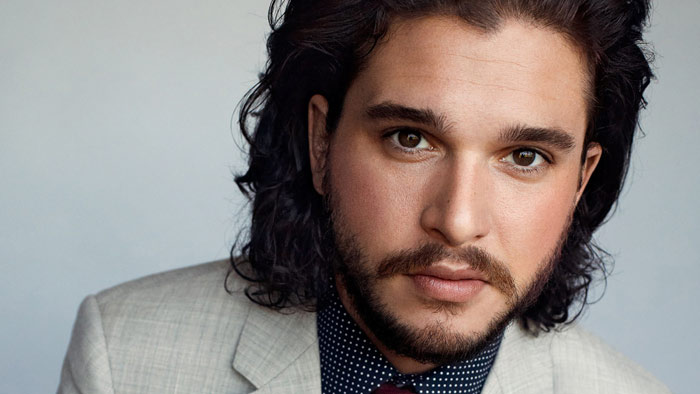 Chances are Kit Harington owes his popularity as the current sex symbol to his participation in the Game of Thrones drama television series, where his Jon Snow showcases an awesome sword-wielding prowess. That's fine, but once you take it away, what is there to make Harington so hot? Not in the real life, surely, where he looks like a man in a crowd. Stepping into the shoes of Orlando Bloom, he doesn't quite take the game that much further.
How does Harington come to terms with his newly-acquired status? According to him, he finds it "demeaning" and even "offensive." Portraying one of the leading characters in a popular TV series, he expounds, he feels sometimes as if his character's appeal overshadowed his artistic talents. He finds it not so pleasant when people ask him how he likes to be a famous hunk and one who sends hearts fluttering. He usually replies that he is in it for other things than those.
Leonardo DiCaprio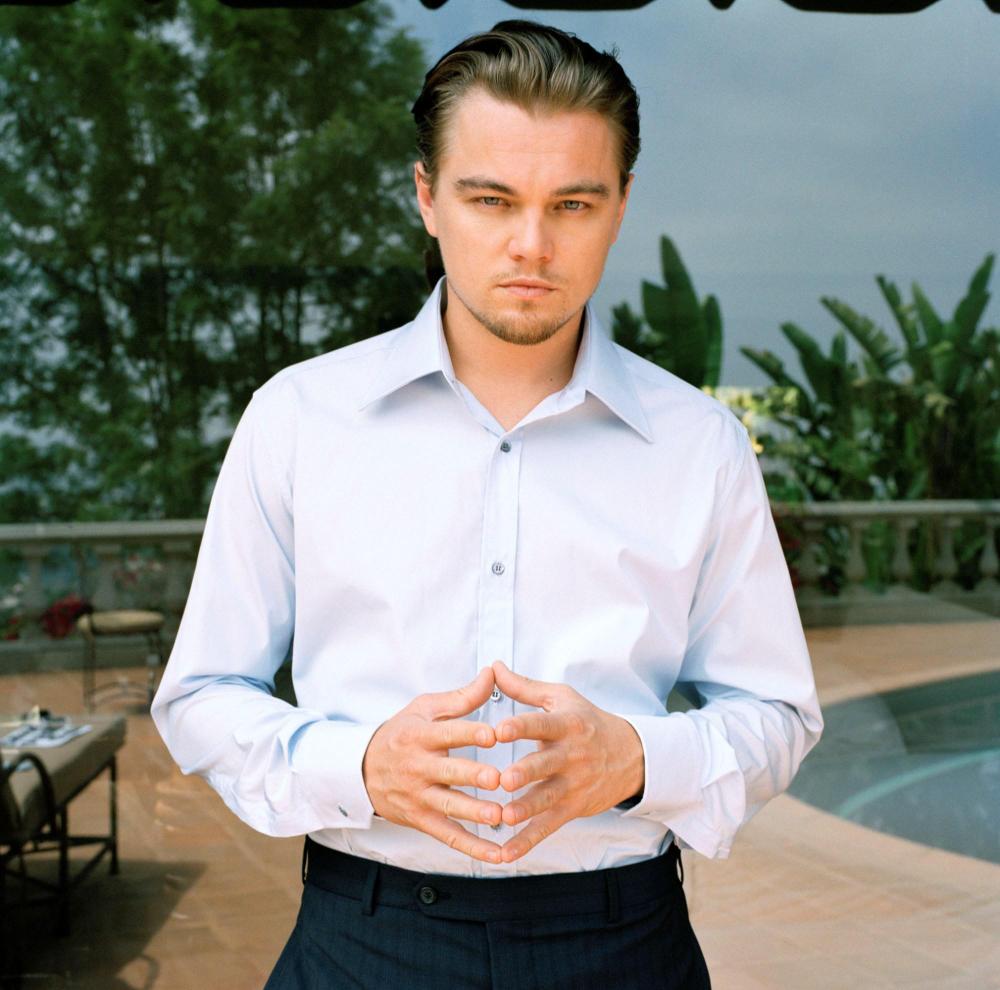 No mention of Leonardo DiCaprio in the media goes without reminding us that he is one hot actor, a sex symbol of his time (the 90s when he appeared in Romeo and Juliet and Titanic). The farther we get from that time, the more obvious it becomes that this reputation was rather media-puffed. While his humanitarian work richly deserves the credit it gets, his lady-killer attitude is not what would make him so hot. He has chalked up so many blonde long-legged models that it gets him nowhere, turning him into every woman's man. Some people feel it acutely, like when Jesebel published an article in 2012 dubbed "Leonardo DiCaprio Was Never Hot." Here you are.
Taylor Swift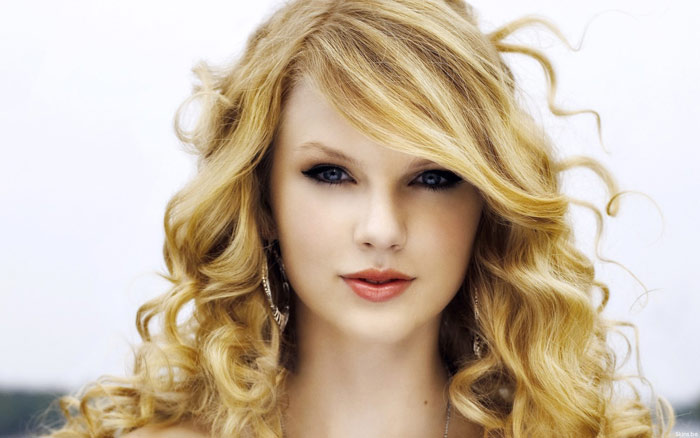 Nowadays Taylor Swift is arguably at the peak of her career and, concomitantly, hot. She catches people's ears and souls with her songs – although most of pop stuff doesn't last long, and who can say whether her music would be able to retain its charm some thirty years later. There are those who say no, for she mostly sticks to formulas. Whence, then, does her huge popularity stem from? What explains her global success? Meanwhile, she goes on being a top earning female singer ranking among top-selling artists. Is it grounded in her music or will we give credit for that to her image of one trying to find love and failing again and again, thereby maintaining some kind of personal drama? Well, at least Taylor Swift doesn't go overplaying her sex to gain yet more popularity, and that's really something to be said for her. Yet the strong pillar of marketing is there.
Kim Kardashian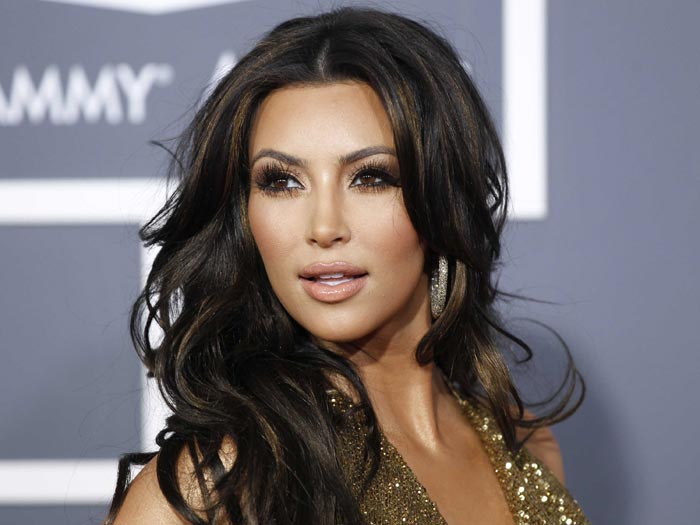 Kim Kardashian has been referred to as a "pop culture phenomenon" by Vogue. Now what kind of phenomenon is she, exactly? We all know that she is always "on," that she has a huge media following, and the media is never tired of telling us how beautiful she is and that every woman must want to look the way she does. Whenever you pick up a magazine you see there some article on "How to Make Your Eyebrows Kim-Style" or something in that vein. True enough, she is invariably gorgeous, yet one is inclined to think that what we see is the result of hard work – though Kim continues to deny it. Also, there was a time when Kim didn't look half as resplendent as she does these days. You can check out Kim changing her appearance over years on the Internet, and decide for yourself whether her beauty is natural.
Gwyneth Paltrow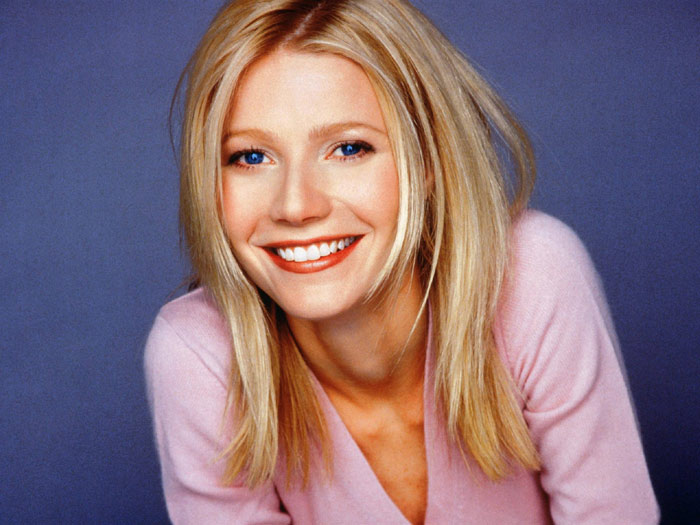 Gwyneth Paltrow was called the "Most Beautiful Woman in the World" by the People magazine in 2013, credit given to her "timeless" appearance – and the publication resulted in people expressing their disagreement on Twitter. The actress is undoubtedly an attractive woman, and she must have resented the public recalcitrance, and yet somehow she does not impress one as surpassing all beauty standards. Agreed, she was asked out by Hollywood's prominent male handsomes like Ben Affleck and Brad Pitt, so she was appreciated as one winsome lady, but, considering she has got all the necessary features like blond hair, blue eyes, a slim figure, she is not as impressive as she is supposed to be. One doesn't get smitten. What's more, she doesn't quite enjoy universal respect, being worlds apart from people in the street – which is not nice at all.
Jennifer Lopez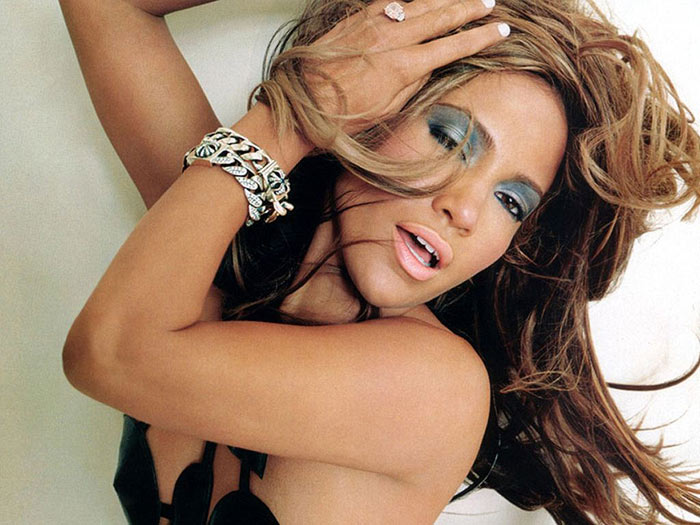 Have you ever read anything about J-Lo that didn't tell you she is sizzling hot? Addressing yourself to the "Most Beautiful Woman" lists, from People's 2011 list and on, you will find the singer-cum-actress on many of them. There is no doubt that Lopez does possess a lot of attraction and arguably is a paragon for Latin ladies; also, she has a lot of staying power both in the music and movie industries, but what if it is the clue to her popularity? Taken into serious consideration, her movie and music achievements are not so impeccable, if spectacular. Lopez is overrated and overexposed, playing herself up and maintaining a diva posture, which contributes much to her fame and image.
Chris Pratt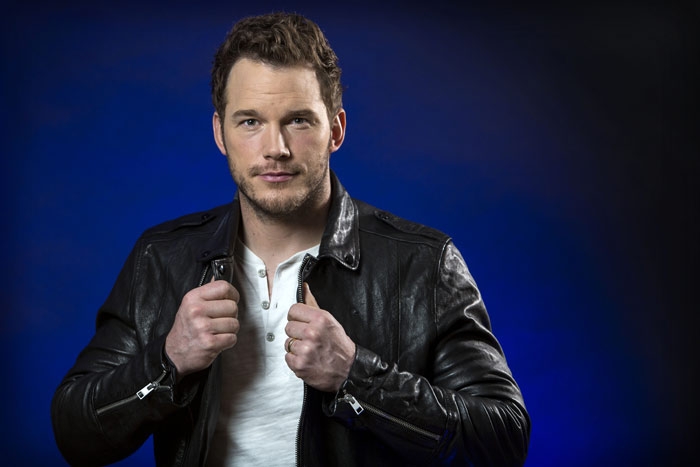 There came a time for Chris Pratt when he got a career boost through dropping weight and sculpting his body; he appeared in movies like Guardians of the Galaxy and Jurassic World, acquired a lot of popularity and lived to hear himself called the "Hollywood Sex Symbol." Pratt admitted that he owes his success to the creation of his new muscular image. According to him this wasn't a calculated move, yet the fact remains that the shift in his career was largely due to his newly acquired body. What is this if not a Hollywood habit of telling us we can begin loving a person who has built up muscles, worked up abs and chiseled his jaw? Really, this is not the best face of Hollywood – Pratt was remarkable well before the shift, for one, playing Andy Dwyer in Parks and Recreation.
Channing Tatum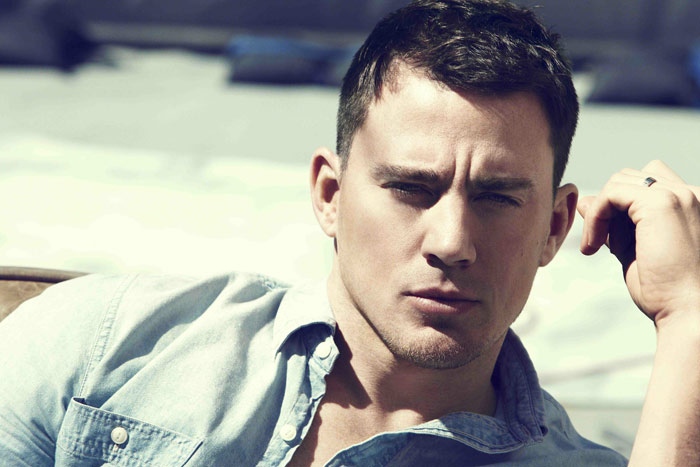 Channing Tatum's charms often fall short of the level he might expect as one of Hollywood's outstanding hunks. Even the Guardian referred to him as a "dull beefcake dude" who is striving to grow into a movie star. But somehow he doesn't quite make us swoon over him, even though he evidently means to cut an eye-compelling picture. But the appeal isn't there. By the way, Tatum is one of those who disagree with his carrying a sex symbol status, although it gets him such hunky roles as that of the protagonist in Magic Mike. Of course, he stars in more serious pictures – Foxcatcher comes to mind at once – but he doesn't show genius abilities nevertheless. What's more, Hollywood should stop Tatum knockoffs from springing up all over the place – do we really need them?
Selena Gomez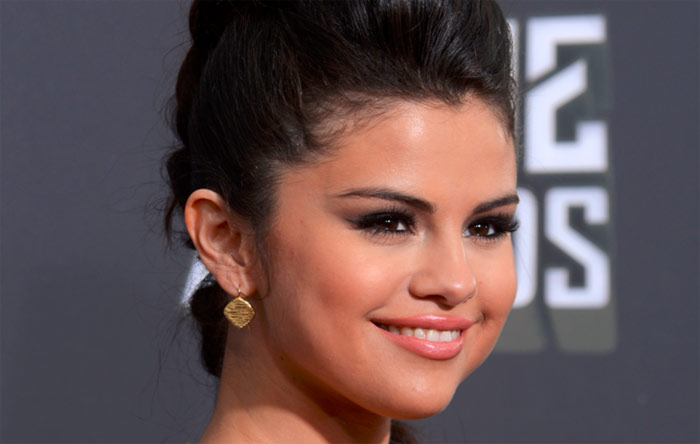 Another currently hugely popular figure, actress and singer Selena Gomez, Justin Bieber's girlfriend, is collecting followers on Instagram by the hour; she has got over 96 million of them and has hit the headlines recently because her picture where she is drinking cola with a straw gathered the most "likes." Yes, as for social media, Gomez is smokin' hot, but what she has got to show for it is not very clear. Some of this following should be due to her unsteady relationship with hitmaker Justin Bieber, some to her catchy but trite pop songs and some for her movie roles, which are also not so brilliant. Nor she conquers minds with her personality. Okay, Selena Gomez is a likeable girl who can do things, but doesn't this bloated popularity look like a lot of hype?
Johnny Depp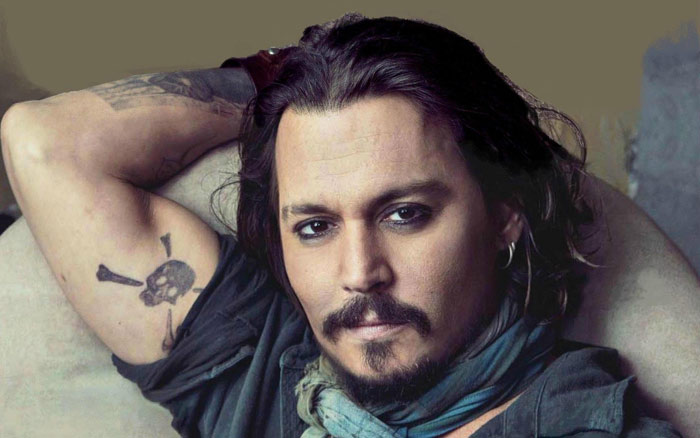 There is enough evidence to show that Johnny Depp's status as a sex symbol is set on a very shaky ground. His ex-wife Amber Head accused him of attacks on her, both verbal and physical, and if she chose later to drop the charges, that doesn't quite let Depp out, does it? As soon as the allegations were filed, many of his fans were sure that Head was putting pressure on him in an attempt to get as much money out of the relationship as possible. Yet when she got her divorce settlement running up to US$7 million she passed it on to a children's charity. So, that's not what she was after. Maybe what she said was the truth. Well, a domestic abuser and a sex symbol just won't gel.
As for his career, Depp remains among Hollywood's highest paid actors, while his recent dramatic flops, The Lone Ranger and Mortdecai, caused Forbes to refer to him as the most overpaid actor. That sounds like the beginning of a way down.
Kate Upton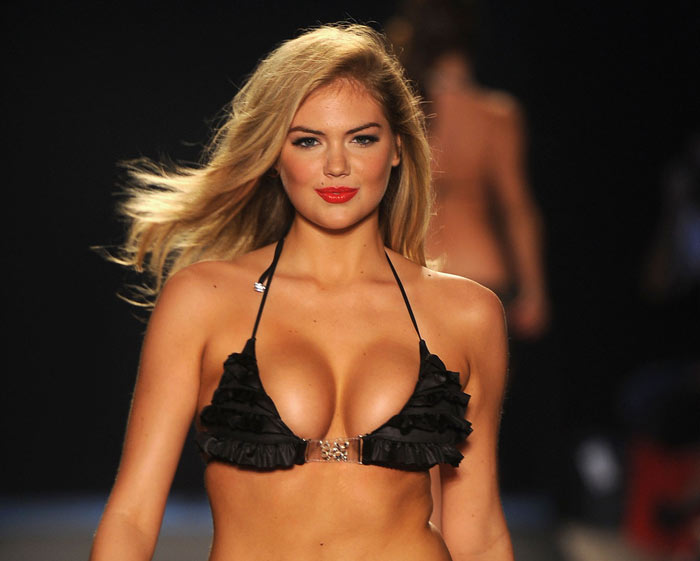 Model and actress Kate Upton is one of those who definitely seems to have climbed to where she is now on the strength of her appearance solely. No-one's going to deny that she is pretty, but that kind of prettiness doesn't quite square with her cover model status. Hers is not the beauty that smites people and sweeps them off their feet at once; one can say that one runs a fair chance of meeting such a girl while walking down a busy street in a big town. Spending a certain sum of money, many women could contrive to look exactly like her (if not better). For one who could be lost easily among a crowd of blondes to be considered extremely beautiful is not such a great compliment.