Rio de Janeiro is one of the most visited cities in the southern hemisphere, and with good reason. The outdoor adventures can match the likes of Boulder, Colorado or Northern California in the United States. It also has beautiful beaches and there are huge Carnival celebrations. And these are just the beginning.
Still most visitors who only see the "Christ the Redeemer" statue, Sugar Loaf Mountain, or the Barra da Tijuca beaches are missing out on many other lesser known spots. Read on to see some of Rio de Janeiro's hidden gems, and experience this region in a way very few do.
1. Rock Climbing and Tijuca Forest Waterfalls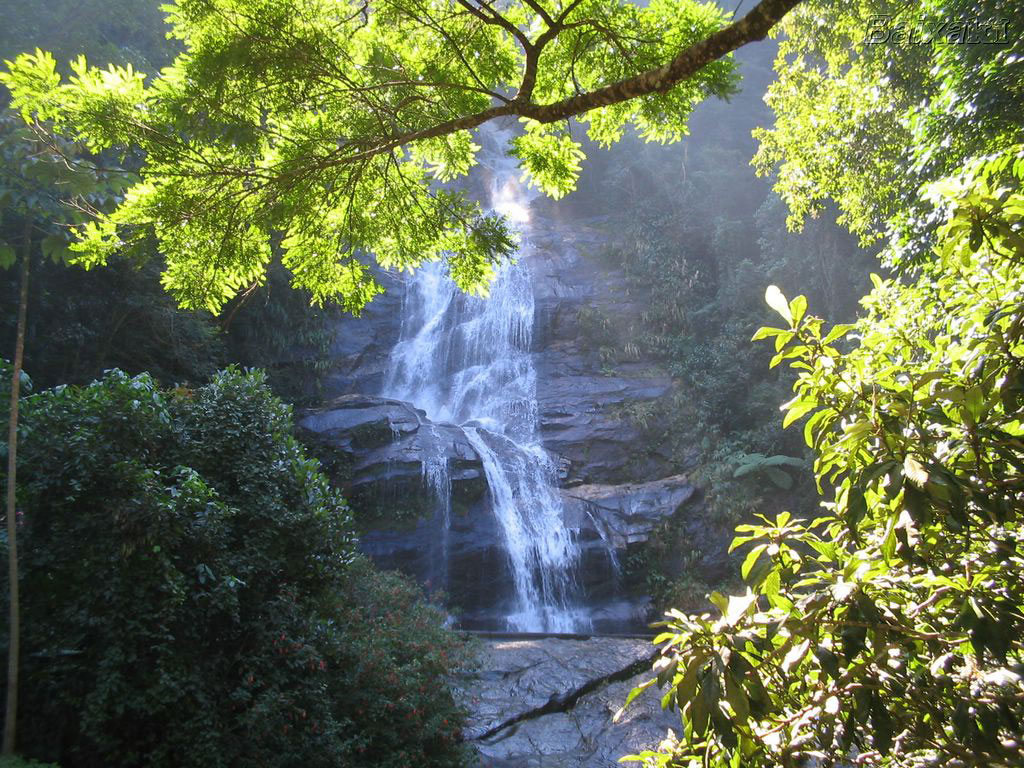 Though many people know about the amazing mountains in Rio de Janeiro, many don't know that you can actually scale some of them. Without a doubt, Rio de Janeiro offers visitors some of the best rock climbing in the world, and it specifically draws rock-hoppers from around the globe for this very reason.
Whether you want to scale a mountain or do some traditional rock climbing in the Tijuca Forest, there's something for you to climb in Rio de Janeiro. If you opt to do some climbing in the Tijuca Forest, be sure to check out one of the many beautiful waterfalls nearby. The city also offers numerous urban climbing opportunities.
2. Sao Cristóvão Market
Image via Flickr by Eduardo Otubo
This lesser-known neighborhood hosts a daily market that infuses shopping with music. Not many people pay a visit to this hidden gem, but if you're lucky enough to stay until sundown, the locals begin to play traditional Brazilian music (called "forro") until the late hours of the night.
3. Prainha Beach
Image via Flickr by keetr
This early bird special is a lightly populated beach destination with beautiful water, but without all the crowded tourism that tends to go with vacationing. Just make sure you get to this beach before the afternoon — the mountains around it cast a shadow over the beach once the sun begins to dip.
Even if this weren't the case, most visitors would rather get up early and enjoy a nice beach with fewer people than trudge through an overpopulated mess. But if you don't like to wake up early, consider finding another nearby Brazilian beach with the Travel Guide from Photos4Travel. Sometimes, sleeping in is enough to make your vacation just that much better.
4. Nightlife and Lapa
Image via Flickr by Nao lizuka
Rio de Janeiro has a great nightlife. Lapa is one of the many neighborhoods located in Rio de Janeiro and used to be a rundown collection of former mansions. The crumbling architecture has finally been restored, though, so this place is brimming and pulsing with music and fun. Most notably, though, this is where the new cultural renaissance is taking place in Rio de Janeiro; just walking a short distance down this stretch will give you too many entertainment options to count.
Sure, seeing the main attractions in Rio de Janeiro is nice. Who wouldn't want to see the Copacabana Palace — where both Orson Welles and Ava Gardner have trashed rooms due to failed romances? But if you're looking for a deeper experience away from all the typical tourism offered there, check out one of these four locations.