We have yet another recipe of a perfect figure to share with you. It belongs to Miranda Kerr. Although she no longer is a Victoria's Secret "angel", the star of beach photo sessions still demonstrates an exemplary figure. According to Miranda, she manages to have "a healthy mind in a healthy body" (by the way, this body has the parameters of a model) due to practicing yoga, workouts, and special recipes.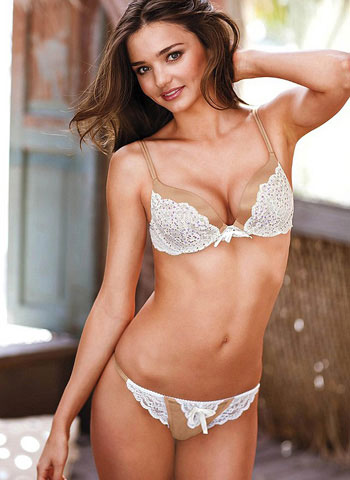 It is not only about warm water with lemon, which is useful for digestion in the morning. The celebrity also drinks The Ultimate Morning Smoothie, a special morning energy shake. Miranda says it contains all the essential micro-nutrients and vitamins and provides her with energy.
To follow the star's recipe, you will need to blend a glass of water, a glass of milk, acai berries, Tibetan goji berries, spirulina powder, cocoa powder and poppy seeds. As a result, you will get a dark green mixture, which is not only useful, but tasty as well.
Miranda Kerr's recipe is not a trivial one, but it is still less complex than Gwyneth Paltrow's recipes from her famous book about healthy eating. Thus, we should take note of it.