Despite the fact that advertising of tobacco products, as well as smoking in public places, is banned in virtually all European countries and in the United States, the experts note that this bad habit has recently become fashionable as never before, especially among women.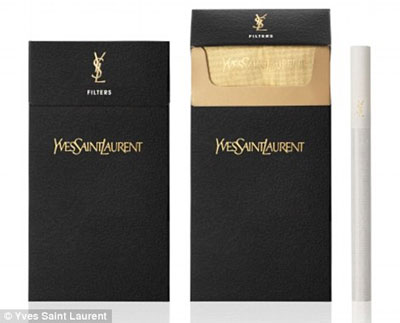 For example, the designers of the Yves Saint Laurent fashion brand do not seem to be bothered by the threat of cancer and other fatal diseases. It does not prevent them from being engaged in the active promotion of their cigarettes.
The products, placed in stylish black packages with gold lettering and logo design, are marketed primarily in Asia and Russia and are oriented namely on women. The focus, however, is on the desire of manufacturers to follow the classical traditions of the exquisite style and chic. As claimed by the psychologists, the authors of the campaign appeal to women's vanity by making them believe that by choosing this brand of cigarettes they become associated with a certain elite.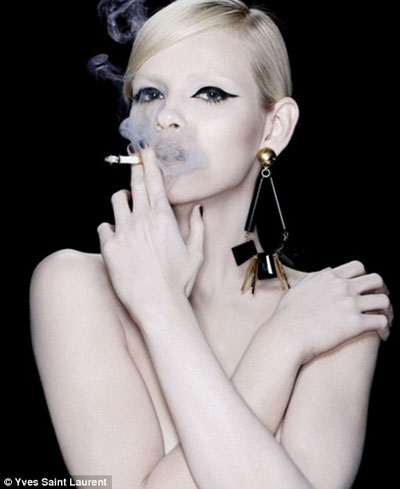 The purpose of advertising is to generate an impression that the girls who prefer Yves Saint Laurent cigarettes are much more attractive than the female smokers who choose other brands of tobacco products and, of course, than those ladies who do not have this bad habit at all. Deborah Arnott, one of the leaders of the Action on Smoking and Health in the United States, believes that Yves Saint Laurent should be ashamed of their actions, that, among other things, could reduce to nothing the results of the activity of their association.
Source of the image: Whatsondalian.