The Triumph company that produces underwear has conducted an annual survey in Europe, which shows where the women with the biggest breasts live. According to the results, British women are the bustiest, and only in Britain bras with the cups of size D are in demand.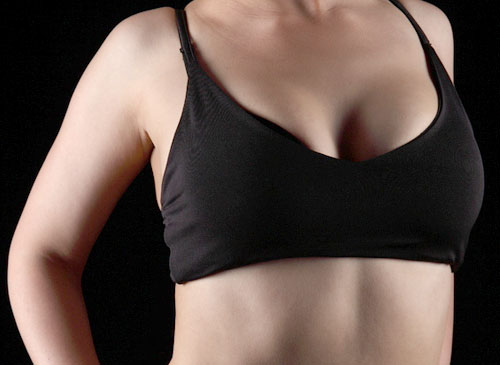 Marketers have found that 57% of the British women wear size D bras. For example, the British sex symbol, model and actress Kelly Brook, whose breasts were recently named "the most beautiful breasts in cinematography." The second place was taken by the Germans, where 50% of women have breast size D. They were followed by the female residents of the Netherlands with 36%, The Sun reports.
Women with very small breasts are residents of Sweden and Switzerland, where 14% of the women have size A breast, whereas in Italy, 68% of the Italian women have size B bras.
The producers of lingerie note that the today's fashion is "full breasts" that do not look thin and flat.
The breast size of European women has been ranked as follows:
The UK – 57%-D, 18%-C, 19%-B, 6%-A
Denmark – 50%-D, 19%-C, 24%-B, 7%-A
The Netherlands – 36%-D, 27%-C, 29%-B, 8%-A
Belgium -28%-D, 28%-C, 35%-B, 9%-A
France – 26%-D, 29%-C, 38%-B, 7%-A
Sweden – 24%-D, 30%-C, 33%-B, 14%-A
Greece – 23%-D, 28%-C, 40%-B 9%-A
Switzerland – 19%-D, 24%-C, 43%-B, 14%-A
Austria – 11%-D, 27%-C, 51%-B, 10%-A
Italy – 10%-D, 21%-C, 68%-B, 1%-A
By the way, the survey shows that most men do not like artificially enlarged bust. The survey conducted in Britai, denies the usual stereotype that men like big breasts.
Men prefer ladies looking more natural than the beauties with big silicone breasts. 85% of men aged 18 to 34 told the experts conducting the survey that they hated plastic surgery and considered silicone breasts unattractive. Sky News reports that women seem to have underestimated many men.
But there are ways to make your breasts a bit bigger and more attractive without any breast enlargement surgery by doing breast exercises.