Lancet Neurology informs that the scientists from the Karolinska Institute (Sweden) have reported for the first time about the received positive effect from the active vaccine against Alzheimer's disease.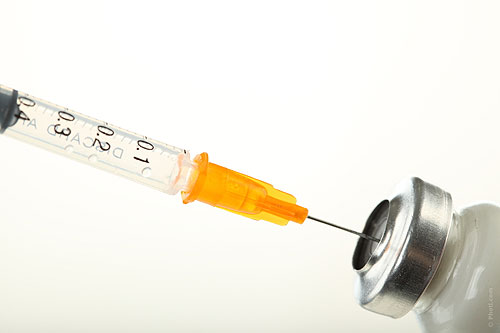 The vaccine with the CAD106 symbol is a real breakthrough in the long search for a remedy to this very serious disease that causes dementia and eventually death.
The newspaper writes that the first clinical trials of potential vaccines to treat Alzheimer's disease took place almost ten years ago, but they were accompanied by too many negative side effects and had to be stopped. The main principle of the then vaccine was in the activation of certain white blood cells (T-cells), which began to attack their own brain tissue, which caused all the negative "side" effects.
The new vaccine works differently. It relies on active immunization, which runs a protective immune response against beta-amyloid, and not one's own brain tissue. The clinical trials involving human beings showed that 80% of the patients produced their own antibodies against beta-amyloid, without any side effects during the three years of testing.
Thus, we must recognize that CAD106 vaccine is a therapeutic agent suitable for people with mild and moderate forms of Alzheimer's disease.