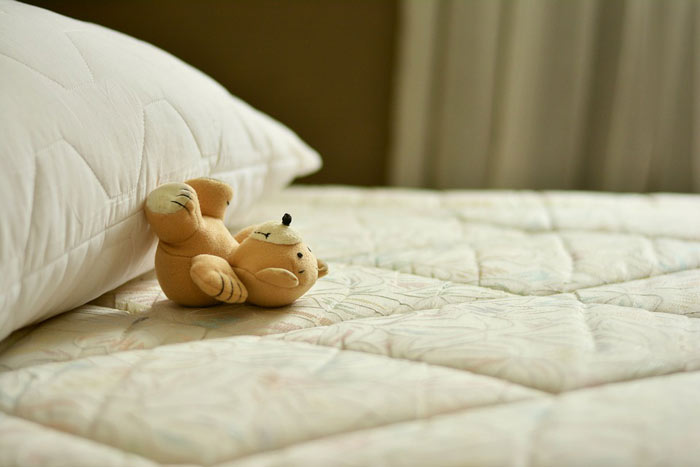 A lack of sleep can affect every aspect of a person's life and health. A study by the Hult International Business School showed that sleep deprivation can:
Negatively affect a person's ability to learn.
Make it harder to be productive at work.
Cause heartburn, lethargy, and even heart palpitations.
Depress a person's immune system which can lead to disease.
Increase weight gain and the potential for diabetes.
Affect mood, attitude, and emotional well-being.
Impair judgment and motor skills.
The American Academy of Sleep Medicine recommends that adults get a full seven hours of sleep — and eight is better. The organization states, "sleeping six or fewer hours per night is inadequate to sustain health and safety in adults and agreed that seven or more hours of sleep per night is recommended for all healthy adults."
But Chicago apartment dwellers may have some difficulty finding the best mattress companies that will ship and deliver to a high-rise. That's why we're taking the time to review the best mattress companies so Chicago residents can finally get the good night's sleep they deserve.
Check Out These Cozy Mattress Sellers for the Best of the Best Sleep Experience
Chicago mattress shoppers have more options than ever before. That's because the traditional mattress shop in a brick and mortar retail outlet includes lying down under fluorescent lights to test a mattress. If you're like many of us it's really hard to tell the difference. In fact, most traditional box spring mattresses are pretty much the same.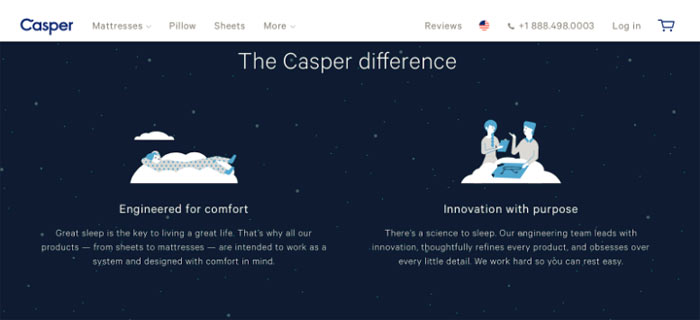 But now there's Casper, a company as far removed from the traditional mattress store as the moon from the earth. Casper studied the conundrum of the perfect mattress, interviewing countless shoppers only to find out that people want the perfect mix of soft and firm. Casper put a bunch of engineers to work on the problem and came up with something totally different; three mattresses that are ergonomically designed to create the most comfortable sleeping experience known to humankind.
But it's not just the mattress that's different. To continue to establish an experience that is completely removed from the typical retail mattress shop, Casper actually lets consumers test drive the mattress by sleeping on it for up to 100 days. That's probably why Fast Company named Casper a Most Innovative Company in 2017.
Oh — did we mention shipping to a Chicago apartment is not a problem? The Casper bed is rolled and compressed into a tiny box for shipping purpose. When ready to make the Casper leap, here's a $100 off promo code to save big money.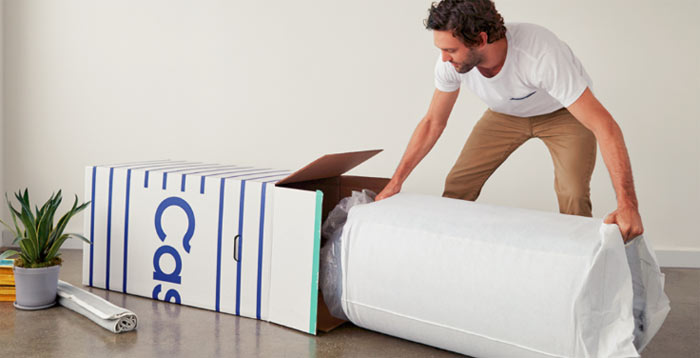 But what about sleeping on a clean, healthy, organic natural fiber mattress? Could a "green" and eco-friendly mattress help allergies while saving the environment? These were all questions that Avocado Mattress sought to address when creating their line of products.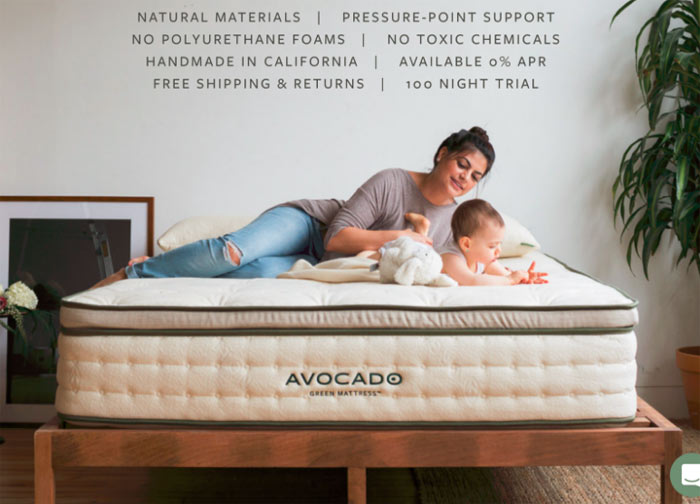 Chicago residents can rest easier knowing their tired bodies are catching z's on a non-toxic, environmentally friendly mattress that is also one of the most comfortable on the market today. The company was founded on "ethical and sustainable business practices — to help safeguard your health and protect our planet."
The Avocado is made from 100% natural and organic materials, such as Dunlop latex, with no polyurethane, no memory foam, and no chemical adhesives between the soft layers of bed resting comfort that make up this unusual and wildly popular mattress. The Avocado provides a state-of-the-art ergonomically designed sleeping surface that has engineered pressure-points to support the back, hips, and shoulders. For those of us with bad backs, this is the mattress that not only can help customers get more sleep, it can also help support their aching backs.
If Avocado is "the one," then we found a $150 off promo code to use. You're welcome!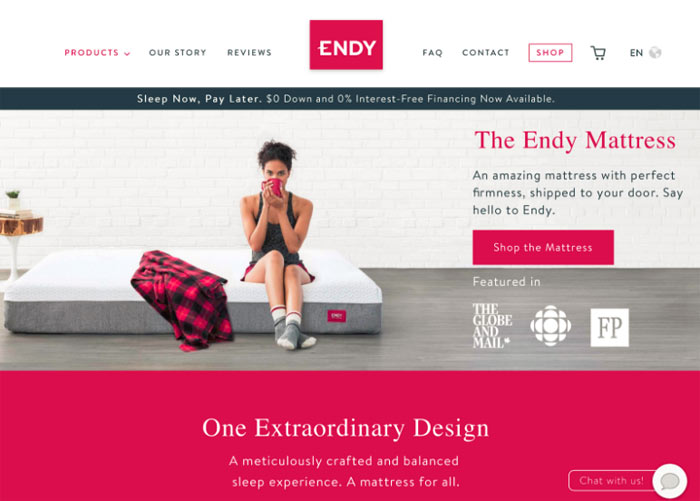 Those crazy Canadians have done it again. If Casper or Avocado isn't exactly on the Christmas list, check out Endy Sleep for one of the longest lasting warranties on the market — 10 years! Endy also offers the no-strings-attached 100-night trial. Customers tell us it is one of the best mattresses on the market and literally guaranteed to help Chicagoans get more rest.
Currently, more than 2,500 reviewers on the site call Endy:
"The most comfortable bed I've ever slept in. Seriously."
"It is comfortable on our aging joints and we both sleep longer without waking."
"I haven't had any lower back pain since sleeping on this mattress and I sleep through the night more than I have in months."
"It's like sleeping on a cloud."
The Endy is made from foam, but it isn't doused with toxic PBDE flame retardants, according to their website. There are no heavy metals or glues used in the manufacturer of this mattress. This is a fully green product made from healthy materials. The mattress itself remains one of the best on the market for comfort. But how the Endy is manufactured is just as important as the comfort.
Endy has a hypoallergenic stretch cover that is sown and microquilted in Montreal. The top layer of the mattress is gel-infused, which helps sleepers stay cooler during the hottest Chicago temperature surges. The middle layer is a high-density foam core. The base layer is there to protect the back and provides good spinal support for sleepers.
Attention Chicago residents: Endy ships for FREE, and it is rolled and compressed into a relatively small package that's easy to carry up the stairs.
When thinking about the Endy, think of all the shut-eye to capture after buying this mattress. It's an investment that will obviously pay for itself. For those frugal shoppers, Also, here's a promo code to save any more money — just in time for the holiday.
Go Directly to Sleep
HuffPost rightly points out that a person wouldn't run a marathon without the right gear. Having the right mattress can reduce stress, improve health, — but only if Chicagoans go to bed. This holiday season, consider buying a new mattress as an investment in health. Then, in the New Year, go directly to sleep for a full seven or eight hours on the most state-of-the-art sleeping cushion and see how it changes life for the better.