Our skin is the first thing people notice. Copious makeup will not help if you are suffering from various skin problems. It is important to identify and eliminate the causes of acne, dryness, irritation and other skin blemishes. The reasons may be various and will surely range from malnutrition to some constantly repeated mistakes in the daily care. Let's find out which of your habits contribute to skin problems and how to get rid of them.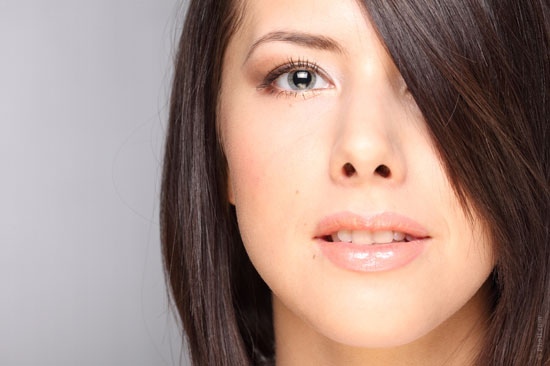 1. Sleeping with Makeup
Going to sleep without removing makeup is an absolutely malicious thing for the skin. If you want to have a beautiful and healthy skin, you will never go to bed without cleaning the face, no matter where you have been and how late you have returned home. Just imagine that you are going to expose your skin to a real torture. Going to bed with your daily makeup, grease and dirt on the skin, you buy a one-way ticket to clogged pores and cause serious skin problems.
2. The Use of Out-of-Date Makeup & Cosmetics
Very often, we do not even think that our favorite mascara has a very limited life. The same can be said about cosmetics and other decorative makeup products. Look carefully for the shelf life date, stamped or written on the product packaging and never use cosmetics for more than 12 months after opening it. It is dry eye shadows that can be stored up to 3 years in case of proper and hygienic use.
3. Repeated Makeup Application
Be sure to never re-apply makeup during the day. You cannot even imagine how harmful it is. Repeated application of foundation or powder clogs the pores and, as a result, it leads to irritation, pimples, and blackheads. Use special facial tissues to moisturize skin and remove excess fat, and only then powder it.
4. Trying too Hard When Using Scrub
Although regular peeling is one of the key issues of skin care, you should not do it too often and hard. Remember that everything is good in moderation. Too frequent and aggressive scrubbing disturbs the natural protective fat layer, increases the production of sebum, which leads to acne, pimples, and fat shine. Only gentle peeling scrubs and tools can be used every day.
5. Using Dirty Makeup Brushes & Sponges
Makeup brushes and sponges require proper care and regular cleaning. Using dirty makeup accessories can lead to various skin problems. They can accumulate particles of cosmetics and dead skin cells. This creates an ideal environment for bacteria. Once a week, wash all your accessories for applying makeup with soap and water and wipe them with alcohol.