USB Flash Drive manufacturers have finally created something that is perfect for an elegant woman: Rose Brooch Flash Drives. Now you too can feel like a female version of James Bond by wearing a beautiful jeweled rose brooch that also performs the function of an 8 GB flash memory in disguise. Talk about technology and fashion blending together!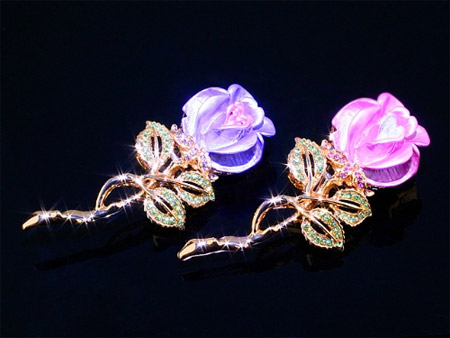 You can wear it to a party or simply keep it as a decoration. Nobody would be able to tell that it performs a technological function too. The sheer beauty of the jewels mesmerizes everyone and makes it a wonder that it can do other things.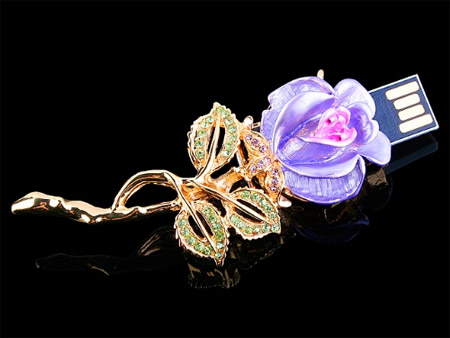 Currently there are only two colors available, Purple and Pink. Each Rose Brooch Flash Drive weighs 32 g, which is perfect for using as a brooch on a chic dress in a party. Its dimensions are 75x35x24 mm. The Flash Drive itself is easy to use; you don't have to go through installation or any hassle like that. Plug it into any computer with a USB 2.0 interface and you will be ready to transfer music, video, or any secret agent documents like James Bond.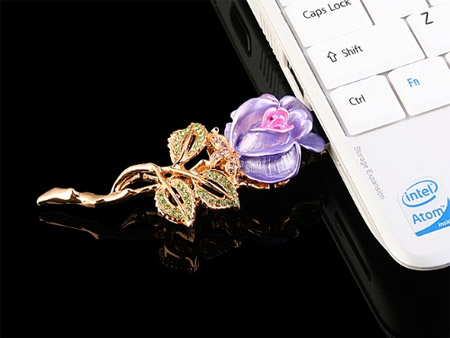 These magnificent USB rose brooch flash drives are selling at $33 each.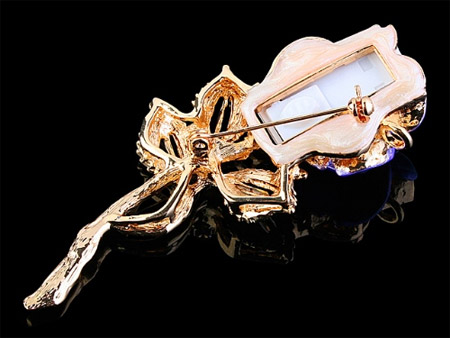 Source of the images: ladiesgadgets.com.