A Chinese female inventor nicknamed SexyCyborg is already known to us due to a number of publications. She has created a super attractive mini-skirt with lights and bright shoes, but now she continues to modify the items from her wardrobe.
Using her good old 3D-printer as usual, the crafty woman has upgraded her wedge sandals. Into the sole platform, the woman installed a wireless router with a built-in battery, a USB port with the program that reads keystrokes, an Ethernet cable and a set of master keys. Using the "spy" shoes, you can run the software that intercepts network traffic. All of these items are placed in hidden drawers inside a platform, which allows you to remove them without taking off the shoes.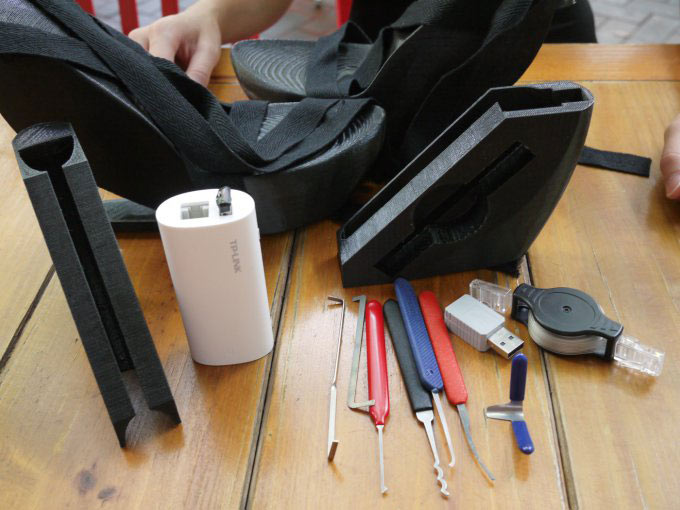 The Chinese woman explained how the creation could be used, saying that the person would be distracted by the upper part of her body, paying no attention to the danger lurking in her shoes.