Good old Sony's Walkman is back again. Sony, undoubtedly in the grip of a nostalgic feeling, has gotten the Walkman series back on the line launching the MWZ-B160 Series. The gadgets are equipped with Sony's ZAPPIN features, the Drag and Drop function, and the Boost button to get an accentuated bass sound.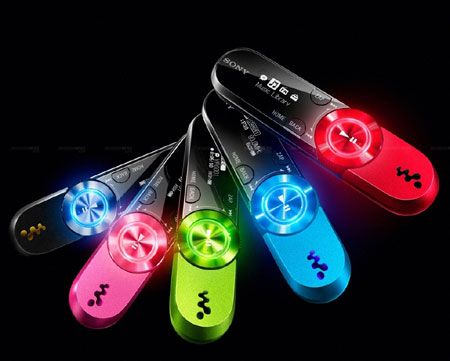 They flourish the "USB Stick" design and the color options are definitely cool. Sony had style very much in mind when choosing colors, and there is a lot to be said for the two-tone finish done in a bold juxtaposition of hues. The color matching power illuminator that pulses to the music adds a welcome merry note.
We are offered a choice of 4GB MWZ-B163 and MWZ-B163F players and 2GB MWZ-B162 and MWZ-B162F. All of them are small-sized to fit anywhere and won't be in the way when you work out. Besides, Sony did a good job on batteries that promise 18 hours play when completely charged and an hour and half after a 3-minute charge. Sounds fine!
Source of the image: Ittrend.