One thing you can safely bet you have never had yet for your visitors to gape at is the Toilet Speakers. They are small, cute (in their own sweet way) portable objects offering 2-watt performance. You buy them at about $15 each, choose the color like bright yellow, connect them to your media player and – you will never hear the sound of the flush! Now say that it isn't a good joke!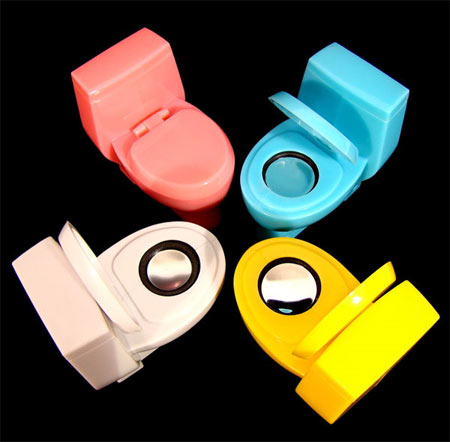 Moreover, the lids can be closed providing a very realistic effect of muting the sound.
All right, fun aside, you may need just that effect for your room. But when you will want to use your toilet next time, please, don't go writing to the toilet seat manufacturers trying to sell them the brilliant idea of singing seats, OK?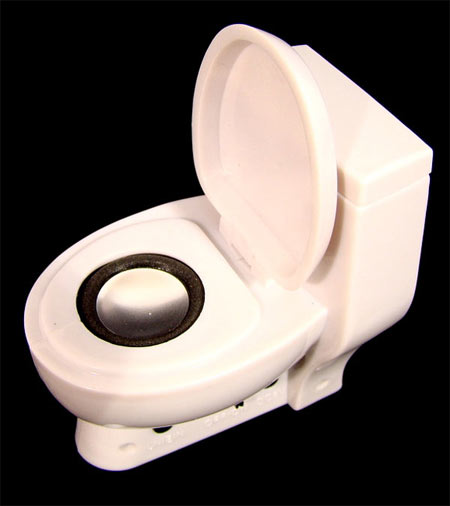 Source of the images: technabob.com.