Where are you going tonight? Chances are you will get your favorite drink there or will it be worth your while to slip a bottle in your handbag? Or, if you don't want to be so damn overt about it, what price using your bosom as a secret cache?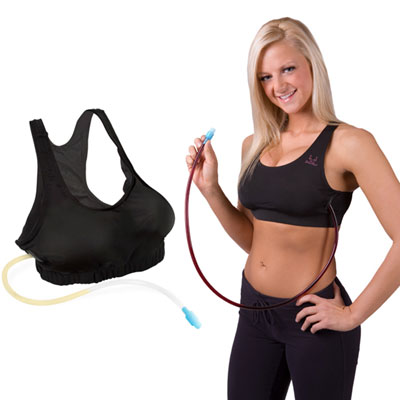 Not practicable? Wait until you've checked out a Wine Rack Bra, sold for £20 at baronbob.com. Well, it doesn't look like a great improvement on a common sports bra, but sip here, it allows you to carry a bottle of wine, all 750ml, on you. Oh yes, and included is a straw to facilitate the access for you at the time of dire need.
Some girls have already figured out that it is a fine way to get more prominent curves, and correct, the winestore bra can make an impressive D out of your modest A, but the drawback is that after a while you will have to choose between losing your newly-acquired lure and keeping yourself (and maybe someone else) off the drink. Some choice, that!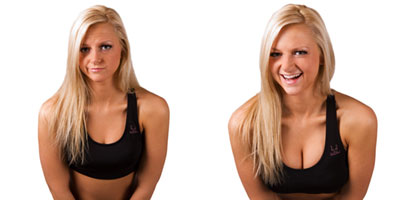 Now clubs, movies and sports events are no longer impermeable, or is boob control on the way?
Source of the image: Newslite.tv.