An Android smartphone that may arguably become one of September's high spots in handsets has just been released by UK cell phone operator Orange. Hailed as Orange's first branded Android, it's a budget phone called the Orange San Francisco, now to be had at a starting price of £99. You can get it on either pay-monthly or pay-as-you-go basis.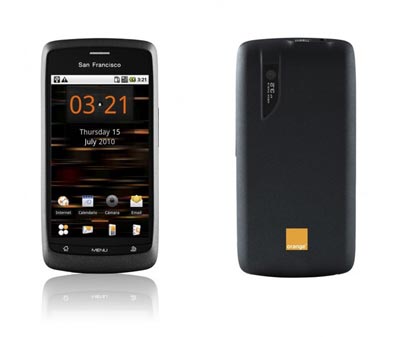 The Orange San Fransisco has a 3.5 touchscreen 480 x 800 pixel display, a 3 megapixel camera and an FM radio. Also featuring are Google Android 2.1, WiFi, Bluetooth; the gadget's built-in capacity is 150MB with the capability to connect 2GB more via a microSD card slot.
Source of the image: Shinyshiny.