Japanese company Seiko has introduced a remarkable gadget that would bring an aquatic touch to your home interior. Ocean Theater works as a lamp, projecting images upon the wall or a semi-transparent dome.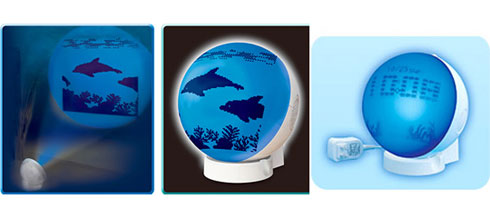 Apart from creating nice looking images of fish and corals, Seiko Ocean Theater displays correct time. In addition, you can connect your mp3 player to the gadget. If you like to be lulled into sleep with the sounds of the ocean, there is a timer that would switch the option off as you set it.
Source of the image: coolest-gadgets.com.