The Vertu company has introduced a new line of mobile phones for the elite, Vertu Constellation Candy.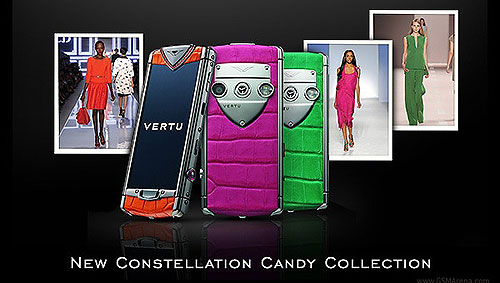 The prototype for the new line was the Nokia C7 smart phone. So, the new mobile phones have a processor with a clock frequency of 680 MHz and the AMOLED touchscreen of 3.5 inches with a resolution 360h640 points.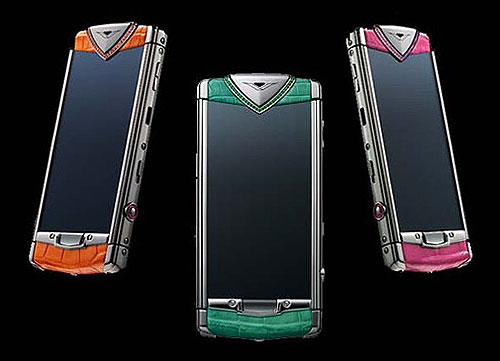 It also includes an 8 megapixel camera with a LED flash and video recording with a resolution of 720p, Wi-Fi 802.11 b/g /n and Bluetooth 3.0. In addition, smartphones have 32 gigabytes of internal memory and the ability to support A-GPS technology.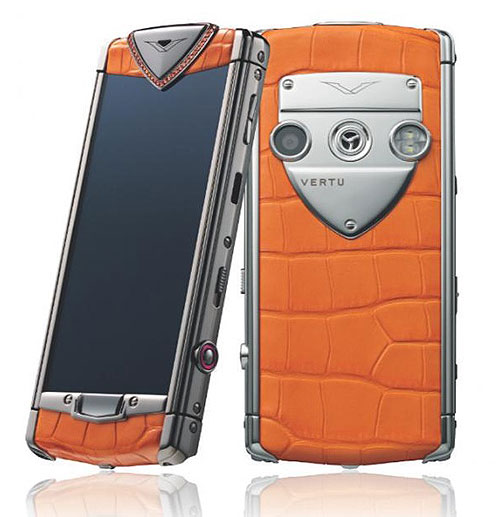 But these options are not what differs women phones Vertu Constellation Candy from other gadgets. First of all, they are made in accordance with the fashionable summer 2012 color trends – Candy Raspberry, Candy Mint Green and Candy Tangerine.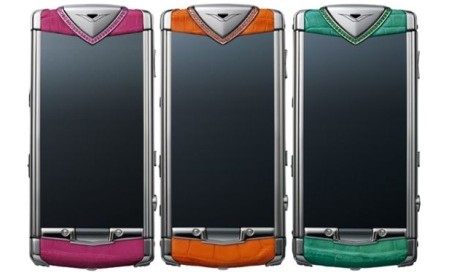 Their case is made of stainless steel, alligator skin, and precious stones. In addition to this exquisite design, the displays of all the smart phones have original protection from external influences in the form of sapphire glass.