Pink, this soft, cheerful, and inspiring color, is still very much in, and new gadgets keep appearing in pink – like this one. Minuet is a girlishly cute watch, and if it looks somewhat biggish, it has good reasons to, for it has two integrated features, an MP3 player and a voice recorder. It supports MP3, WMA and WAV music formats and records voice in WAV.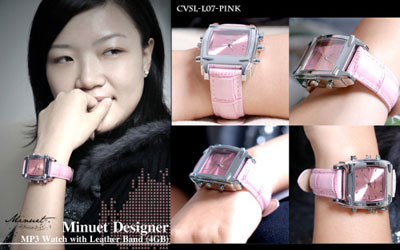 A common USB cable will help you connect your watch (a stainless steel case with pink faux leather strap!) to your computer and download up to 4GB of the music you would like to listen to on the go. Or, once we mentioned it, any digital file. While you are doing that, Minuet will be recharging via USB.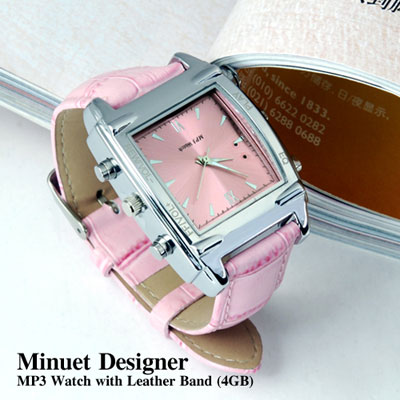 The Minuet carries a Japan Citizen MIYOTA 2035 mechanism inside and has controls on both sides. The Li-Ion battery takes approximately 1.5 hours to recharge which will give you up to 9 playback hours. The earphones are included. EUR 28.78 is what you pay for this new spot of pink on you.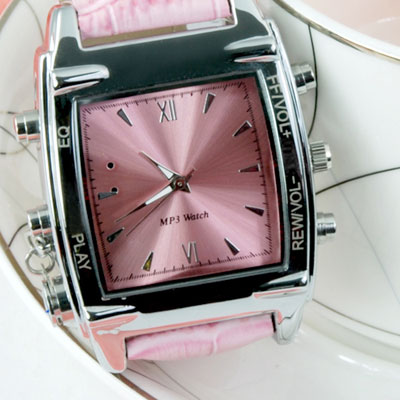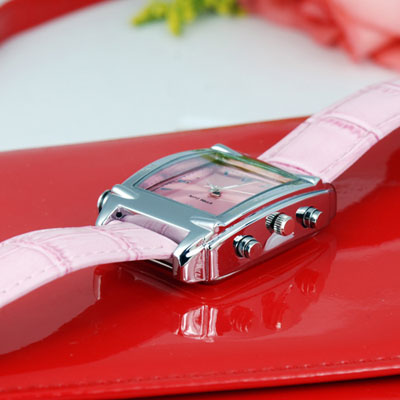 Source of the image: Ladiesgadgets.com.