Now it would have been something really breathtaking if you could just pop off your elegant stilettos, plug them into your laptop and go crazy to that smashing tune you downloaded on Sunday… But no, these are just plain speakers turned out by GadgetShop. Still, you may be able to fool some into believing you are in the habit of keeping your shoes on your desk for they are shaped like stilettos.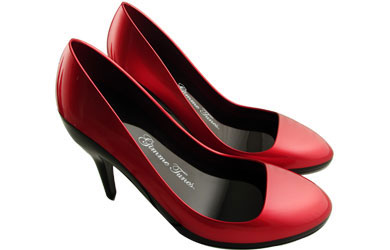 These funny speakers called Gimme Tunes are designed to give your eye a rest when roaming about a desk filled to overflowing with serious (and gloomy)-looking gadgets which they will set off with their outlandish shape and sheer pinkish blissfulness. (They have just unveiled a red-colored model too for the ones who likes'em brighter.)
The pseudo-musical footwear wasn't meant to bring you the exquisiteness of hi-fi sound, but the loud stilettos will do fine work for your computer and will go with any media player equipped with a 3.5mm jack or a USB port. That is, until you try to use them for walking.
Source of the image: Gadgetshop.com.