Women are known to be able to keep the whole world in their purse. Well, almost the whole world. It is obvious that in addition to purely women's accessories, there are electronic gadgets there too. Developers from Leoht take this fact into account. Their Tote Bag is not only spacious and beautiful, it is also a very high-tech model. The main feature of this solution is a built-in 6000 mAh power supply. This makes it possible to "revive" a smartphone or tablet at any time.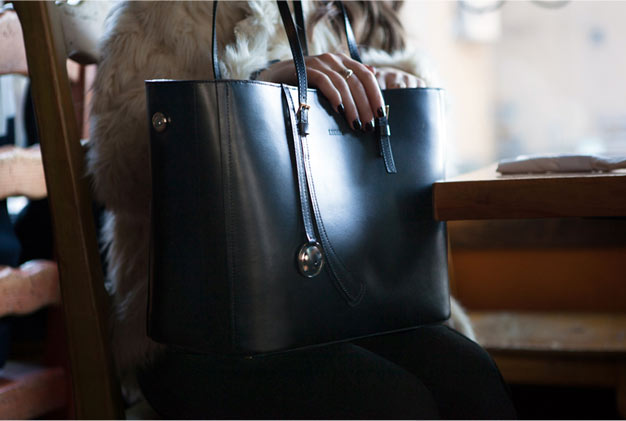 The battery of the bag will easily cope with any phone or a small tablet. A nice bonus is that it supports simultaneous connection of several devices. 2 USB ports are available. The external indicator makes it easy to understand if the battery is still full. The set also includes a wireless charging plate for the bag.
Leoht Tote also has a hidden compartment for valuables and internal illumination. You no longer need to look for things in the dark, trying to guess them by touch. This is an extremely useful feature.
As for the design, it is really praiseworthy. Leather is the basic material. The weight of the bag is 900 grams. Pre-orders are available on the Kickstarter website. Currently, the creators need to collect $100,000, of which $64,000 have been already collected.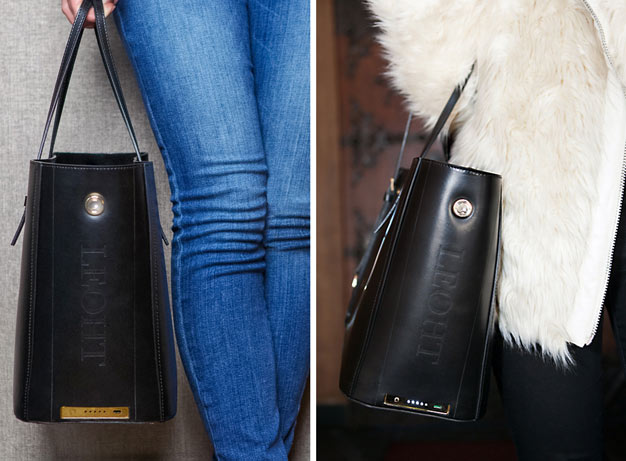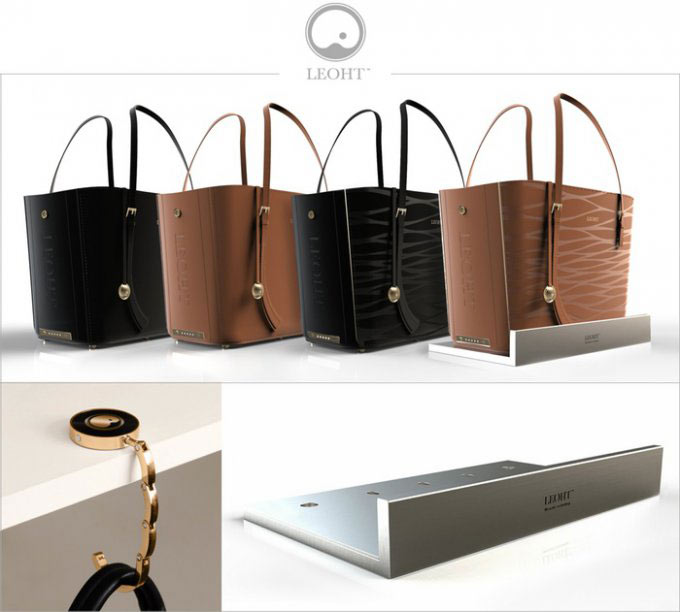 The price starts from $149. It is possible to choose from 2 shades (black and "brandy") and several variations of leather finishing. At the price of $500, you can buy the bag in an exclusive color. Deliveries will begin in October this year.