Jean Paul Gaultier has come up with an outstanding Valentine's Day gift idea. Everybody is quite familiar and fascinated with original bottle for Le Male fragrance that made a revolution on the perfume market at its time. Now the recognizable stripped male torso has turned into a comfortable device – a flash drive.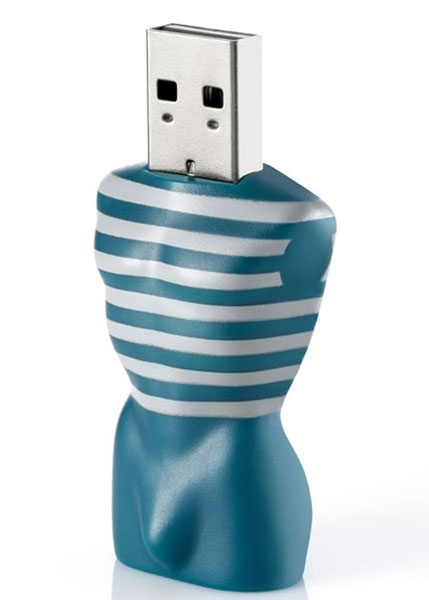 What's pleasing the flash drive smells like the very iconic fragrance.
Source of the image: gizmodiva.com.