These candles will make your Christmastime look traditional and modern at the same time. Made from wax, they will impart a touch of the Olde Worlde authenticity to your decorations, yet their glittering coat makes this gadget look cute.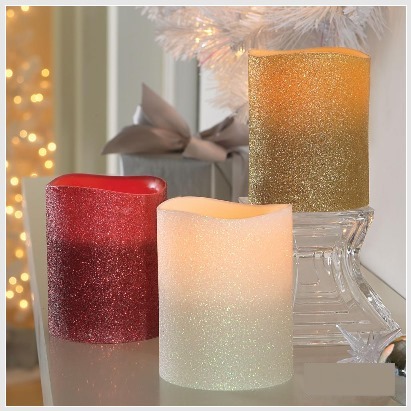 Electronic with a built-in timer, they carry 3 flickering LED bulbs each, so you don't expose your home to open fire. Just set them for 4, 6 or 8 hours and forget about them, even to the extent of letting them flicker into the night.
The cool Christmas candles come by twos in Red, Gold, or Ivory and will become a part of your decorations for $34.95.
Source of the image: ladiesgadgets.com.