Who hasn't ever wished to peek behind the mystery of dreams and unriddle their meaning? You have a dream so real, but it's always running away. You wanna catch it? It's real and it's never been easier with Dreamcatcher for your iPhone or iPod Touch.
No need for tedious searching through paper dream books anymore. Right from your favorite gadget you enjoy the access to exuberant contents of up to 2000 dream symbols. For just $0,99 the application finds and interprets them for you. With these early morning insights, you can be ready to act on the messages your dreams are sending to you.
Surprise your friends with your dream-telling iPhone. Everything you wanted to know about your dreams is everything you can look up in the Dreamcatcher.
If you liked the idea of Dreamcatcher, you can download it on iTunes.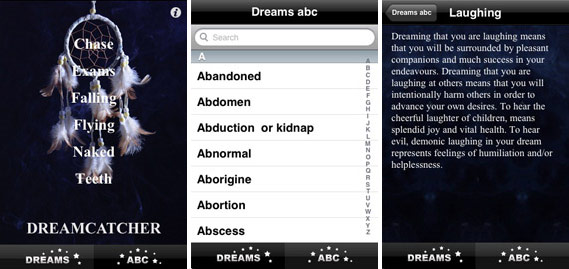 Source of the images: fingerspitze.nl.