Here's a concept that is healthy, environment-friendly and, to crown it all, is a stylish-looking home gadget. A water purifier invented by South Korean designer Choi Jinyoung makes the inside air fresher and more wholesome by adding natural humidity converted from leftover water.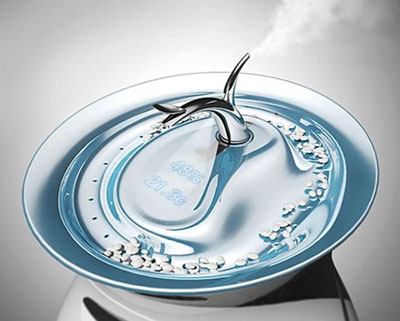 The elegant device is called the Crystal Clear and uses oxygen-producing processes involving trees and water, thus bringing nature closer to us.
The water that wasn't used up or was partially used is poured into the basin from which it is sucked into the valve and gets converted, coming out of the faucet as humid steam.
The leaf-shaped faucet has a controlling knob to regulate to the desired temperature.
Source of the image: Designlaunches.