True, now and then we have to hurry home to change our clothes against the vicissitudes of the weather; it is some bother but it is worth its while. Yet that troublesome state of affairs may change soon. Maybe sooner than we think, at least artist Valérie Lamontagne has just made a step in this direction, by designing dresses that vary light intensity depending on the changes in the weather conditions.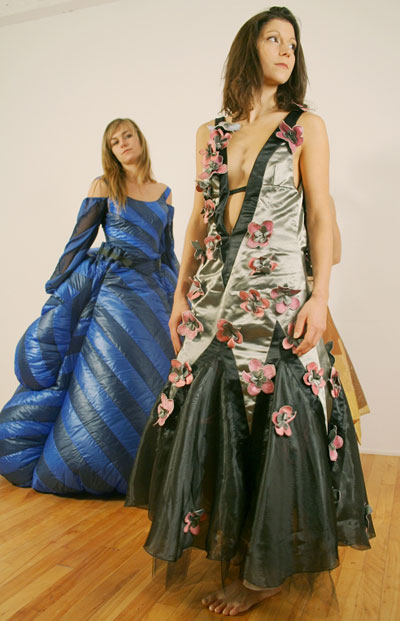 Drawing inspiration from the fairy tale "Peau d'Âne" where garments made from the sun, the moon and the sky are depicted, Lamontagne made modern technology and design embody the ancient dreams. The dress purporting to be the sun carries 128 LEDs, the dress that is "made from the moon" is adorned with 14 flowers symbolizing different moon cycles, and the dress with 14 air pockets that billow about like the wind glorifies the sky.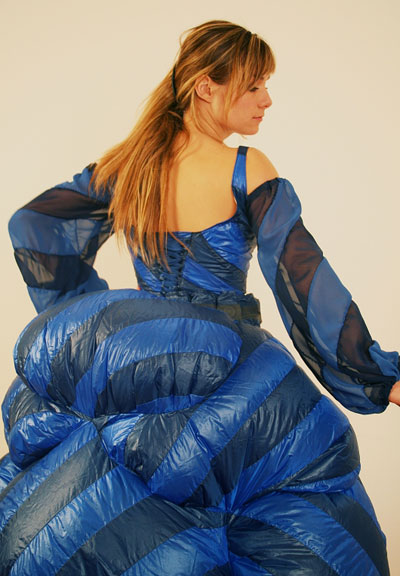 Receivers installed in the dresses read the weather data like the temperature or the wind specifications. The data is then transferred to microprocessors, and the dress does its magic bit.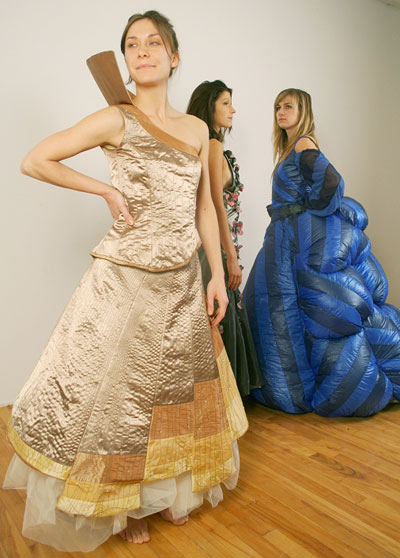 What price wearing an almost fairy tale wonder of our high-tech time?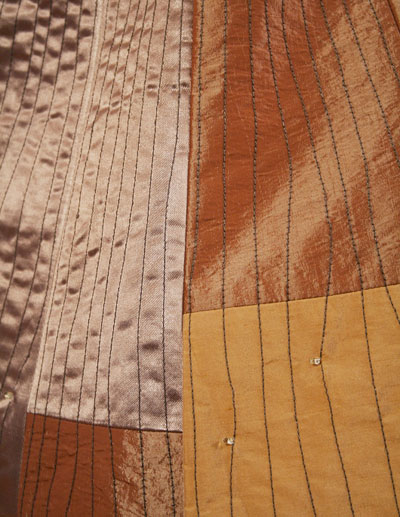 Source of the image: Dvice.com.