Following in the footsteps of a top-notch Swarovski Crystal D:Light watch (to which we paid the due credit), Brando released a more modest make called Bling Bling Digital Watch.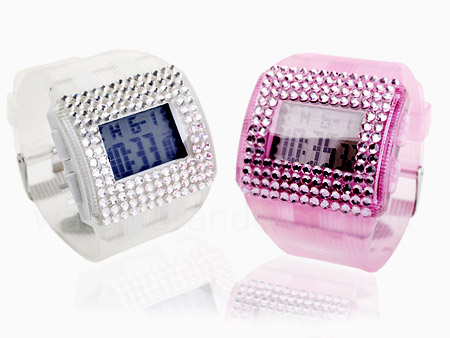 It is fairly expensive also, putting you back a good $60.50, comes in two colors – white or pink – and has a transparent rubber strap.
This one is also to pander to crystal lovers' tastes, covered all over in sparkling crystals. The time and the date are shown in digits and you can rely on it for alarm.
Source of the image: brando.com.hk.