For some people, a phone is just a way to be in touch with colleagues, friends and family, and for some – it is a cult thing that indicates its owner's status. Therefore, ritzy phones are very expensive. Frames made of expensive wood, precious stones for inlay – designers come up with plenty of ideas to create truly luxurious things.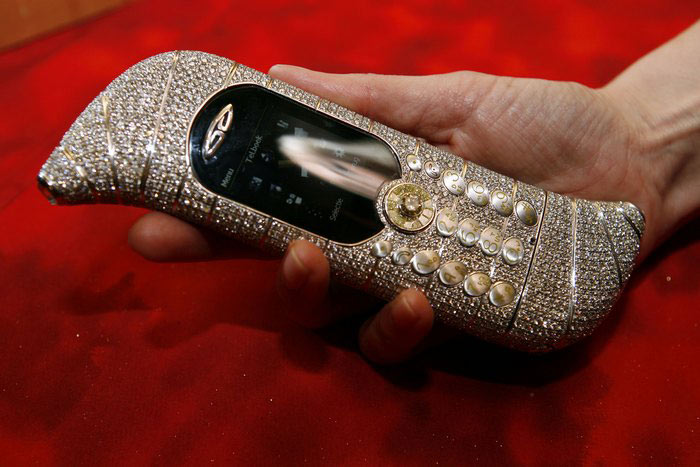 1. Gresso Luxor Las Vegas Jackpot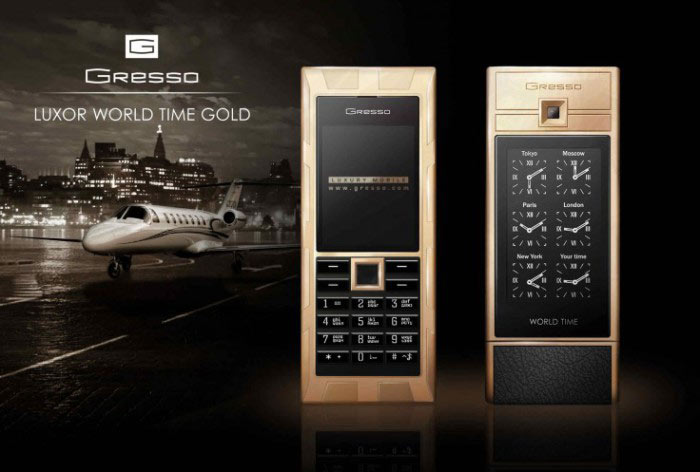 The smartphone with a long and confusing name, Gresso Luxor Las Vegas Jackpot, costs exactly one million US dollars. It is decorated with 180 grams of pure gold, and its frame is made of African Blackwood, which is more than 200 years old.
2. Diamond Crypto Smartphone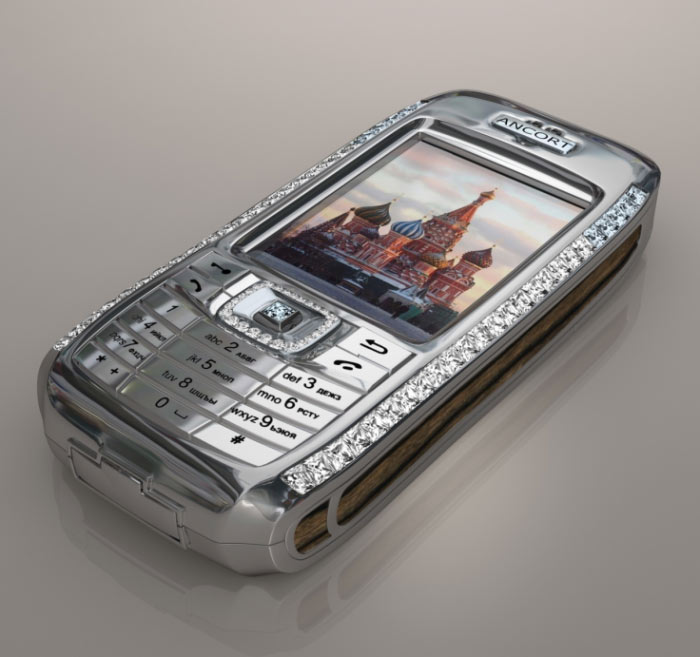 The push-button Diamond Crypto Smartphone is designed for those who like precious stones. Its frame is inlaid with 50 small diamonds, 10 of which are blue. This is quite enough for the smartphone to cost $ 1.3 million.
3. GoldVish Le Million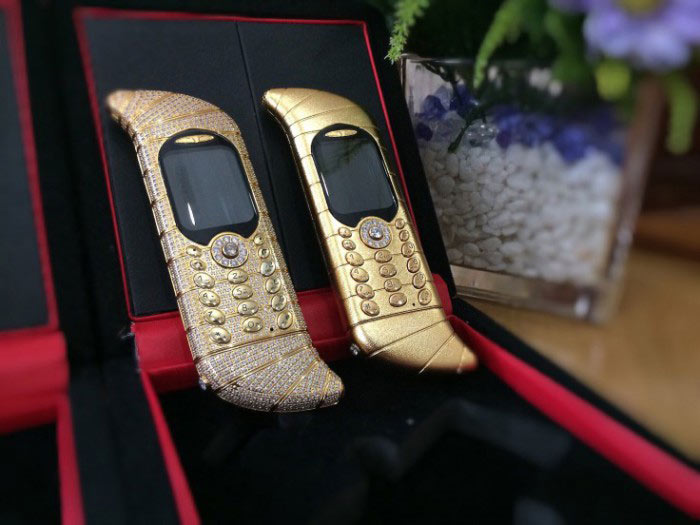 The Luxurious GoldVish Le Million is almost entirely made of gold. The basic cost of the device is only 1.45 million. In fact, the cost of GoldVish Le Million can not be determined, as only three items have been produced so far, and they were all sold to customers who remained incognito.
4. Vertu Signature Cobra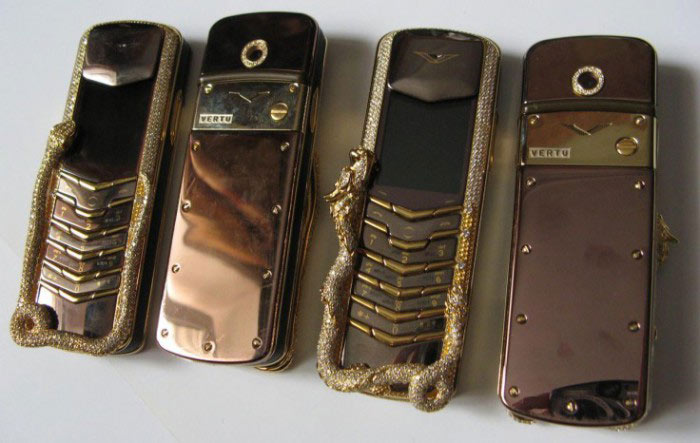 Smartphones haven't completely replaced cell phones. The latter are is still in trend, albeit in a very "specific" circles. So Vertu Signature Cobra, inlaid with precious metals and 439 rubies, is worth "some" 310 thousand dollars.
5. Diamond Studded iPhone 6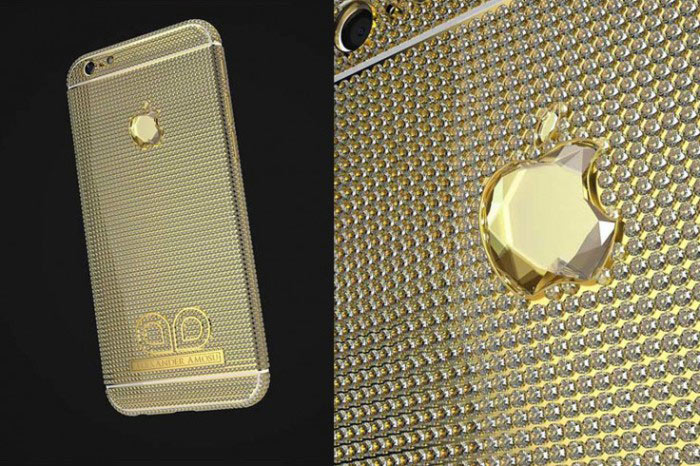 iPhones have become so popular that it sometimes seems that everybody has it, even a schoolchild – everyone except you. Unfortunately, iPhone has long lost its "status" in society. Unless it is iPhone 6 inlaid with gold and diamonds. This miracle costs 2.5 million.
6. iPhone 3G Kings Button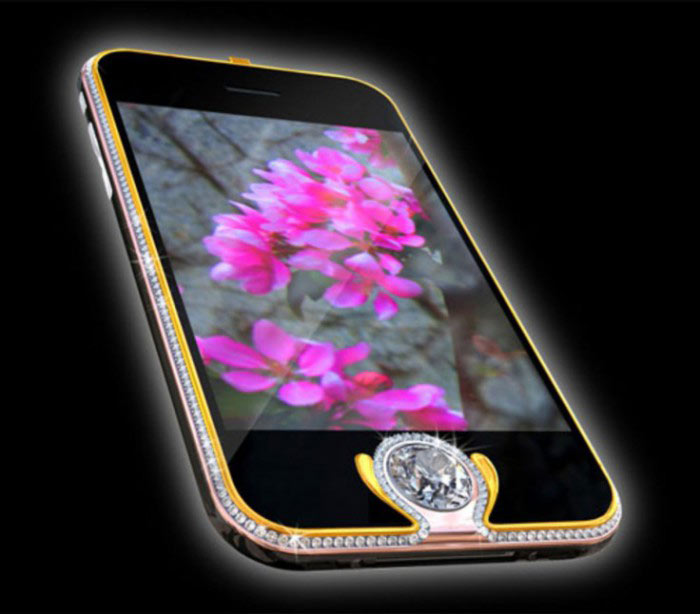 Another luxurious iPhone for 2.5 million dollars stands out due to its frame made of white gold and inlaid with 138 beautifully faceted diamonds.
7. Supreme Goldstriker iPhone 3G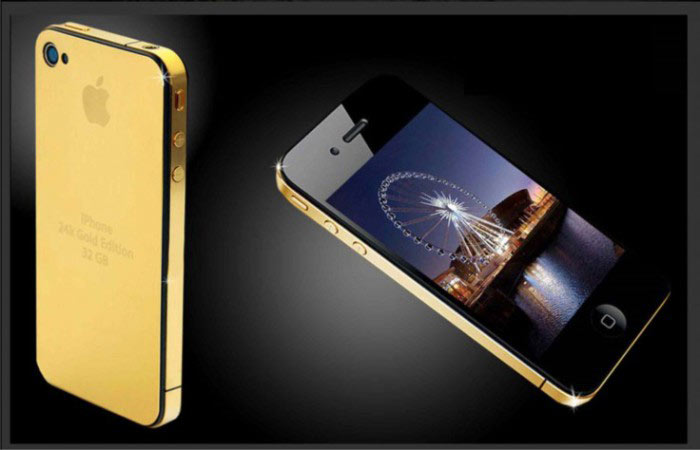 With 3.2 million dollars, you could pay off the mortgage, buy a second or even a third house, a car, go on a vacation, and still have money left on your bank account. Or you could buy Supreme Goldstriker iPhone 3G for 3.2 million.
8. Diamond Rose iPhone 4 32GB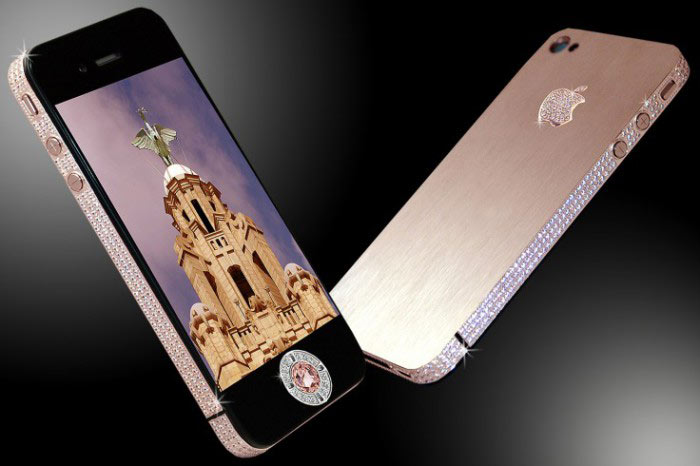 Hard to believe, but even today, the "ancient" Diamond Rose iPhone 4 32GB, costs more than $ 8 million. Such a high price tag is retained because the devices were produced in a limited edition and bought by very influential and rich people.
9. iPhone 5 Black Diamond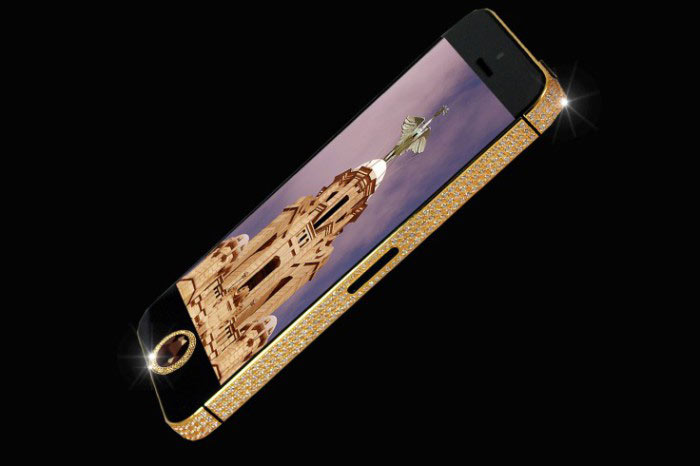 Absolutely identical to the previous model, the iPhone 5 Black Diamond will cost you twice as much – $ 15 million. The phone is stuffed with about 135 grams of gold.
10. Falcon SuperNova Pink Diamond iPhone 6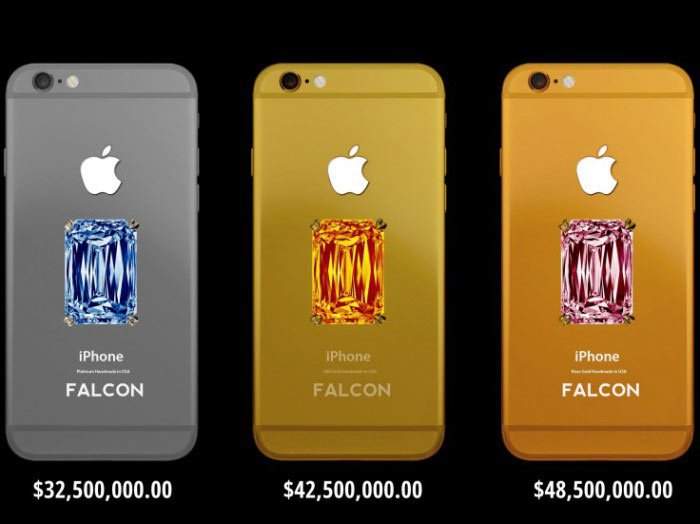 Finally, the absolute champion of unjustified waste of money ($ 95.5 Million) is the brand new Falcon SuperNova Pink Diamond iPhone 6. Why is this simple-looking smartphone worth so much? Simply, it is encrusted with a single, but extremely expensive and rare pink diamond.