Welcoming your new baby into the world and becoming a parent can be one of the most rewarding and exciting times of your life. As any parent of a newborn will tell you, however, it can also be one of the most challenging. As a parent, there's nothing you'll want more than the absolute best care for your baby, and for your baby to be comfortable and happy. With all of the products and advice out there on what the best methods of care are for your baby, things can get a little overwhelming. Here are some guidelines to help you navigate on your way to discovering the best products for your baby.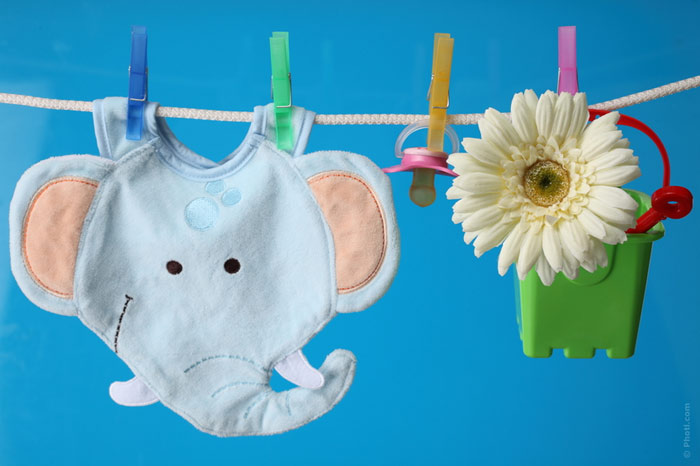 Avoid Irritation
While it's always good to plan ahead and stock up on products like baby wipes, baby shampoo and soap, you also might want to test out a few products first to see which work best with your baby's skin, as What To Expect suggests. Your baby's skin is very sensitive and certain products may cause an unexpected reaction or irritation. Because of this, it's also important to make sure that the laundry detergent you use for your baby's clothing is free of dyes and perfumes, and that you consider washing items like clothing and towels before they first come in contact with your baby's skin. If you're looking to browse through all of your options when it comes to the essentials (and don't forget the hair brush, baby nail clippers, and lotion), select from a vast selection of baby care products from Nykaa.com, easily searchable to make your shopping for baby all the more hassle free. Additionally, as you try different products and decide on favorites, you might want to keep a running checklist or inventory of what you need in order to be sure that you're always prepared, and to make shopping for baby easier to get into the swing of.
Bath Time Tips
Once you've found the products you and your baby love and prefer, it's time to make bath time and skin care fun! According to experts at WebMD, your baby doesn't need to be bathed more than twice a week, unless they're getting very dirty from play. Otherwise, cleaning just around skin folds, the mouth, and the diaper area with a sponge and gentle soap should suffice. You might want to get in the tub along with your baby, sing to them, read to them, or bring some age appropriate toys into the bath. Younger babies might enjoy more sensory toys with bright colors and sounds, while your older baby might like to play with boats or rubber ducks. Blow bubbles together or read them a story. Don't forget to moisturize your baby's skin with a fragrance and color free lotion after bath time to keep that baby soft feeling!
Diaper Bag Basics
Of course, you'll need to prepare for traveling with your baby, and you'll want to make sure that you have everything you need close at hand, whether you're spending an afternoon at the park, taking a trip to the grocery store, or any other daily outing that baby will be coming along for. The Huffington Post recommends planning on packing a diaper or two for each hour that you'll be out, depending on the age of your baby. Speaking of diapers, you might be tempted to stock up on whatever your baby is using, but keep in mind that your baby will quickly outgrow diapers, and need to change size fairly frequently! You don't want to end up with a pile of extra diapers that your baby has grown out of, so try to be economical and plan ahead while shopping. Your diaper bag should also include supplies for feeding, as well as blankets, a change of clothing, and a generous amount of baby wipes. Don't forget to include fun items to keep your baby occupied and happy, like toys, books, rattles, or pacifiers. Teething babies will need something they can hold and chew on.
If you're going to be out in the sun, a sunscreen specially formulated for babies is a must-have. Due to the fact that babies are especially sensitive to overheating and sun exposure, you should also dress your baby in light, breathable clothing with plenty of coverage. Keeping some swim diapers on hand is also a good idea if you're going to be spending a day at the pool or beach.
Last but not least, don't forget some items for yourself! Taking care of your baby is hard work—make sure to pack some snacks and water to keep your energy and hydration up. It's always a good idea to carry a digital camera or keep your phone readily available in your bag, for capturing photos of special moments.
All of this may seem overwhelming, but the joy of caring for your baby and the non-stop excitement that they will bring into your life will quickly overshadow the stress you feel about preparing for your little one. Try to relax and enjoy the ride, and with the amazing products out there making baby care a bit easier, you'll find yourself becoming the best parent you can be.