The British Vogue has given the epithet "woman of our time" to Donatella Versace. It turns out that being a rebel, wearing high heels and smoking are modern ways of behavior.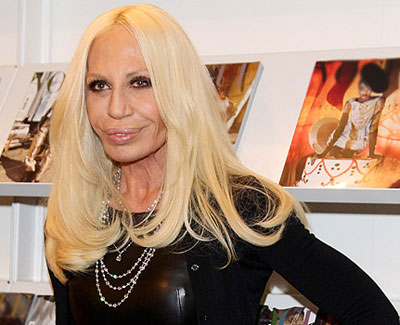 Donatella's brother, the founder of the Versace brand, Gianni Versace, died in July 1997. Since then, Donatellla has been facing all the responsibility for the brand's development, and has achieved almost the same success as her brother. The whole world knows Donatella's clothes, and the Versace label has become the dream of any sexual woman.
The secret of Donatella's success is that she has become a good student of her brother. He bequeathed her to be "fearless, provocative and daring." Donatella liked it. In an interview with the British Vogue, the fashion designer admitted that she "had always been a rebel, as Gianni." And yet, she never stops and has always been very curious.
Donatella's style is no less recognizable than the clothes designed by Versace. Platinum hair, high heels, and tight shiny pants. She can not remember the last time she was wearing flat shoes. She chooses the latex pants, even when watching TV.
Donatella sums up that her style is not so complicated: heels, tight pants and diamonds. But she has weaknesses as well. They are handsome men and … unfortunately, cigarettes. The celebrity admitted that she even dropped workouts with her personal trainer because he did not allow her to smoke.
Would you call Donatella Versace the heroine of our time?