If you are still looking for new sunglasses, here's an idea. Catwalk stars give a hint: red sunglasses are fashionable. The frame can be red, but if the glass is red, it means a special style. Here's how it looked at the shows (SS 2013):
Michael Kors, Fendi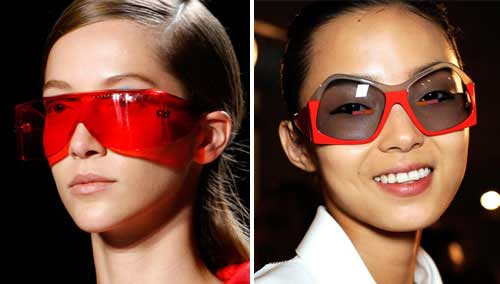 Prabal Gurung, Just Cavalli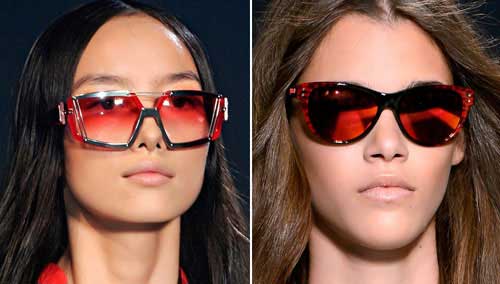 The celebrities, such as Drew Barrymore and Amanda Seyfried, have already bought new items and wear them almost everywhere:
Taylor Swift bought Ray-Ban sunglasses ($155), and Jessica Biel chose Dolce&Gabbana sunglasses.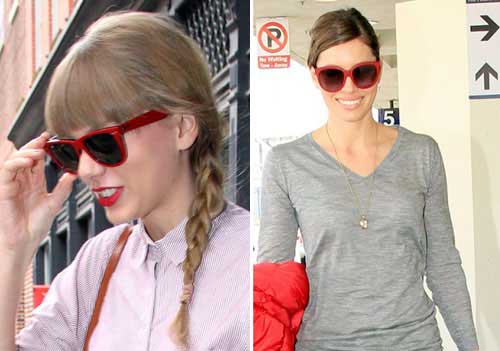 Take a closer look at the new products in stores. Red glasses are produced by both affordable and luxury brands:
Thierry Lasry ($365)
ASOS ($20)
Marc Jacobs Resort 13 ($295)
Vans ($25)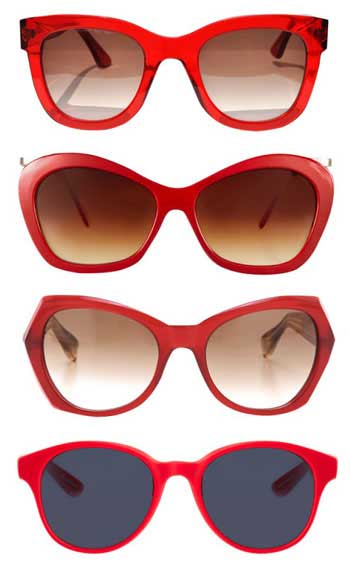 Just keep in mind that it is harmful for the eyes to wear red glasses for a long time. In addition, red glasses are not likely to have a very high level of UV protection. So it is better to wear these glasses in the city on a not very sunny day, as an accessory. At the seaside, it is best to choose sunglasses with black lenses and a greater degree of dimming.