While viewers are looking forward to the day when the updated Total Recall movie will come on screen, a new trailer with Colin Farrell, Jessica Biel and Kate Beckinsale in the lead roles has appeared.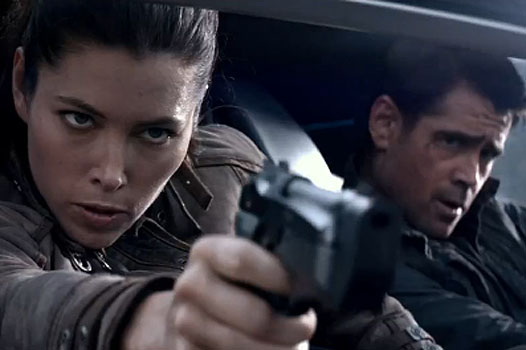 Colin Farrell, who replaced Arnold Schwarzenegger, is struggling to remember who he actually is, and why strangers and the beloved woman are constantly attempting on his life.
Kate Beckinsale appears in the new movie as his villain-wife. When her heroine Lori realizes that her husband can find out the awful truth, she begins to hunt him. Lori is constantly trying to kill the main character, sweeping away any obstacle, without neglecting any kind of weapon.
But Jessica Biel is always ready to help Colin. Judging by the plot of the picture, she saves him from the most terrible and dangerous scrapes. Will the heroes survive and remember everything? We will learn it very soon – in August, when the film is released.