And this is not the only novelty which the creators of the famous erotic Pirelli calendar decided to introduce this year. They took the risk of suggesting the ​​"nude but not naked" idea.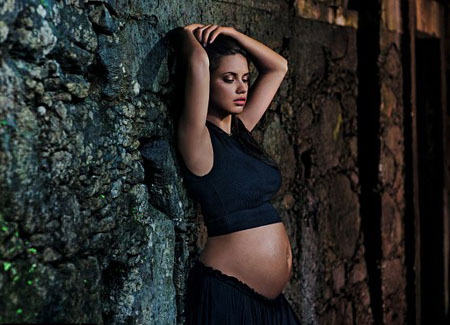 As for the pregnant model, it is Adriana Lima. As you know, the 31-year-old model gave birth to a daughter in September, and the shoot for the calendar took place in July. Adriana was photographed in her native Brazil, in the streets of Rio de Janeiro.
This year, American photographer Steve McCurry was selected to be the author of the calendar. This was his idea not to undress the girls. Except Lima, the project involved such models as Karlie Kloss, Liya Kebede, and Petra Nemcova. 62-year-old actress Sonia Braga was also invited to the shoot.
The Italian Vogue magazine seems to have unveiled the intention of the American photographer. The magazine suggested that the girls had been selected for the calendar because of being somehow involved in charitable humanitarian projects, and the idea of ​​the current calendar was to support their efforts. McCurry said his plan was to make "the calendar of souls" and show the inner world of the famous women. For this purpose, McCurry placed his heroines in plain and picturesque areas of Rio.