ABC broadcast reports that Barack Obama's decision to make Regina Benjamin the next surgeon general triggered strong criticism in many Americans. But what's the problem?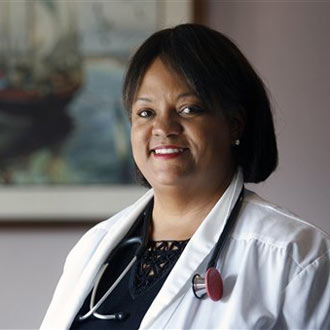 The criticism, which mainly comes from various blogs, is rather unexpected. Practically no one disputes the woman's achievements, who managed to establish a hospital for poor victims of Katrina hurricane (Alabama). The protest is triggered by the doctor's weight.
According to some bloggers, excessive weight of the surgeon general can serve as a bad example for the citizens of the country, which is suffering from obesity. Recently, the Centers of Disease Control and Prevention under the US Ministry of Health reported that number of American adults suffering from obesity increased from 25.6% in 2007 to 26.1% in 2008.
James Anderson, professor of Medicine and Clinical Nutrition from the medical center at Kentucky University noted that they say, president Obama is still smoking, while America needs role models who would try to be leaders in health improvement and lifestyle changing.
On the other hand, some are defending Benjamin, in particular the National Association of Advance Fat Acceptance.
Frances Kissling writes on her blog that a self-confident big-bodied and big-spirited woman as surgeon general would be more successful at improving the health care system than a skinny HHS secretary Kathleen Sebelius. Frances also notes that is good to know that doctors also fight obesity and yet manage to lead a full and active life.
Source of the image: huffingtonpost.com.