Curious new remedy for obesity implemented by scientists of British Empire College will suppress appetite and look as a chewing gum.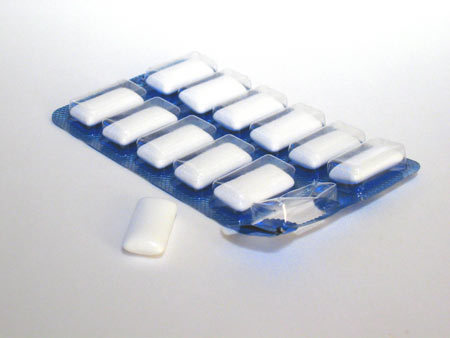 Its major component, pancreas gland hormone, is well-known as a remedy for obesity. This hormone emulates a satiety feeling and blocks digestive ferments forming in pancreas gland. Being injected with this hormone, volunteers consumed 15-20 per cent of their regular daily nutritional ratio, and the weight losses reached 15 per cent of the initial measurements.
To successfully manufacture the remedy, the scientists are to discover how to prolong its effect up to 24 hours which is possible if the new medication appears in pharmacies in the form of injections.
The project supervisor Professor Blum thinks that the new remedy of natural origin will prove as safer and more effective when compared to the existing methods of obesity treatment. Besides, this hormone is capable of reducing chances to develop diseases which co-exist with obesity, namely diabetes, cancer and cardio-vascular pathologies.
Source of the image: sxc.hu/profile/ctechs.