A model with a world-renowned name, an entrepreneur, an actress, a mother, and a public figure, Liya Kebede joined the L'Oreal Paris beauty envoys on June 20.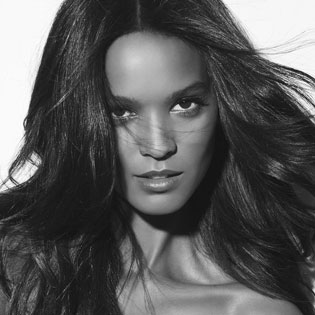 Liya Kebede began her modeling career when she was in high school in Addis Abeba, in Ethiopia, where she came from. At the age of 18, Liya went from Africa to France at the invitation of a modeling agency. And she immediately joined the models elite. Tom Ford, the then Gucci designer, was one of the first to be encharmed by her spell, so Liya was received at the highest level in modeling business. Since then, she has become a key figure in the industry, having worked not only with famous designers, but also with world gloss magazines (Vogue, Flair, and ID covers).
Liya managed to show her talent of an actress having starred in the famous Hollywood movies: The Good Shepherd (2006) together with Matt Damon and Angelina Jolie, as well as in Desert Flower (2009), where she performed as the model Waris Dirie.
L'Oreal Paris has always attracted not only beautiful and talented women, but also individuals who spend a lot of time dealing with charity and helping people. Liya Kebede devotes most of her life to good deeds. She has been the Goodwill Ambassador for the World Health Organization since 2005. She was particularly concerned with the issues of helping mothers and newborn babies, as well as health care for children.
In her native Ethiopia, she created a fund which helps the local hospital receive medications.
Liya Kebede has joined the team of L'Oreal Paris beauty envoys which includes such world-famous women as Ines de la Fressange, Gwen Stefani, Freida Pinto, Jane Fonda, Jennifer Lopez, Laetitia Casta, and even the actor Gerard Butler.
Source of the image: Hellobeautiful.