Many women sincerely believe that men are incapable of real love and that they only pretend. But an opinion poll showed that women are good at simulating high feelings too.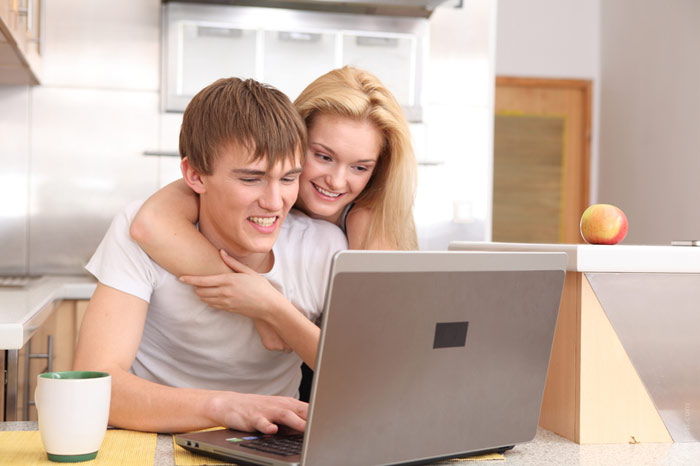 Why Do Women Say 'I Love You'?
British sociologists conducted a survey which showed that each third (!) woman says the cherished words "I love you" to the man, without experiencing such feelings to him. Women admitted that they did so out of compassion and for men to save their feelings and self-esteem. Two-thirds of women admit their being in love with men during the first month after the beginning of the relationship, and as much as 3% do so at their first date!
Why Do Men Confess Their Love?
Among men, only 20% lie to a woman about their love, guided by the principle "if she wants to hear it, let her hear it". These conclusions were reached by adult products retailer Lovehoney after polling 1,800 men and women. Only 15% utter the words of love that they do not actually experience during sex. However, although women are more likely to lie about their love, men, in turn, are more likely to lie about it first.
Saying 'I Love You' Is Tough
Only 5% of men agree to wait until the woman admits her love first, and among women 20% expect the same from men. The very utterance of the phrase "I love you" is fraught with psychological risk. Approximately half of the respondents admitted sadly that when they declared their love to partners, they did not hear the same words in response. One can only imagine what kind of emotions they experienced.
Valentine's Day Celebration
This poll was conducted on the eve of Valentine's Day, the holiday of all lovers. Despite its romantic component, not all lovers plan to celebrate it the usual way ​​- with gifts and visits to a restaurant. Another survey in the UK showed that one in three adults having a beloved one was not going to spend a single penny on gifts for him/her on February 14! And 90% believe that for a romantic dinner they could quite possibly give a discount voucher.
Valentine's Day Celebrated in Different Countries
It is exciting to know how to celebrate Valentine's Day in different countries
France. On this day, people prefer to present jewelry. On Valentine's Day, young men often make a marriage proposal. In addition, the French hold an annual competition for the longest kiss.
On Valentine's Day, the Danes are often given not only traditional cards, but also white dried flowers.
It is considered a usual thing in the Netherlands if a girl makes a proposal to her boyfriend on this day.
The Japanese, in turn, spend Valentine's Day contesting for the loudest declaration of love. On a specially built platform, men and women are trying to shout as loudly as possible about their feelings. The loudest contestants are given presents.