If you've fallen on hard times or feel like you've come to the end of your inner strength and can't go on, you may get comfort and support in prayer – that's the conclusion of a study recently published in the Social Psychology Quarterly.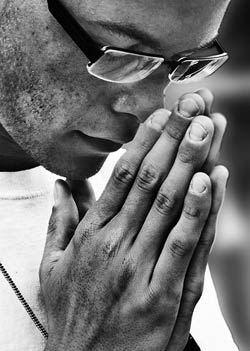 Those who are suffering from violent treatment from their family members, the study says, can let out their feelings freely when they are praying. They can air their attitude without fearing an inadequate reaction.
A previous study found out that 75% of Americans resort to prayer regularly in an attempt to control their emotions when they feel sad, downtrodden, overanxious or shocked.
A comment from Shane Sharp (University of Wisconsin-Madison) helps understand the inner process that makes praying so soothing and bolstering. Prayer allows hurt individuals to see themselves through God's eyes, which boosts their self-assurance and makes up for any injustice committed upon them.
When it's a case of being mistreated by an abusive intimate partner, Sharp continues, people confess they are able to let go of their resentment and trauma and forgive the wrongdoer through praying.
Still it's advisable to keep in mind that while forgiving is sure to make our life easier, the problem of getting out of a negatively-colored situation may be made worse because prayers alleviate the pain and take the edge off a decision to walk out on the abuser.
Source of the image: Flickr