A majority of men have found Christian Grey a pressing challenge, said a survey conducted by ECigaretteDirect, and a third of families have read, or are going to read, the bestseller together.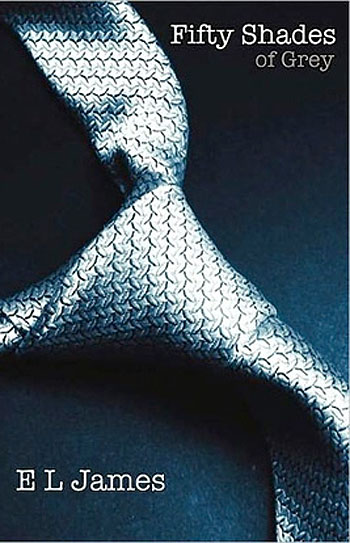 The book Fifty Shades of Grey written by a rich bondage-loving guy Christian Grey (with E.L. James) has proven a powerful incentive for both males and females in their bedroom frolics. Probably it is males who reacted to the stimulant most fervently with 55% out of 500 men polled admitting they felt pressed into a hotter bedroom performance when they learned that their partner read the novel.
A little over a quarter, 26%, owned up to an enhanced lovemaking while 19% said they reacted to the novel with indifference.
Women's response was to demand from their partners more love in various ways, with a higher frequency in the first place, a greater variety second and a longer lovemaking session third.
Although many refer to the book as "mummy porn," 34% of readers decided to share the book with their partners, some of them going as far as pressing the other into reading; many of them now have to cope with the aftermath.
One of the reasons for such an impact may be that Fifty Shades is now on the ascendant, for 5% of the polled men either have read or were reading it. Not all of them had expected what they found! One of those questioned said that he had decided to give the book a try after hearing a little about it, and confessed that he "didn't know what I was letting myself in for."
After a long-term marriage, he added, bedroom scenes have quieted down for them, but the book flared things up until he is at a loss whether he would be able to live up to his wife's fresh demands and leave her sexually satisfied.
Commenting on the revelations, a spokesperson for ECigaretteDirect reminded that men prefer to think of themselves as of sexually potent far above average – yet they begin to strive under significant pressure when they feel the woman's expectations and demands of getting ultimate pleasure.
"Of the men we spoke to many said they felt under substantial pressure to become more adventurous in the bedroom," the comment ran, adding that too many men felt unsure over how their desires would be accepted by their bed partners.
The results provide an insight into male sexuality and show that men are not as sexually driven as many are disposed to think. In worst cases they may well be satisfied with boasting about their sexual abilities and not so ready to jump at the opportunity to prove them.