Stress at work leads to discord in the family. This statement is true for those couples, who bring their work problems into the family. If you are going to live together a long and happy life, stop competing and arguing whose day has been worse.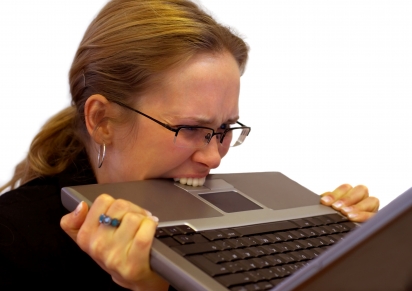 The study, conducted at the University of Florida, was focused on examining the role of support within the family, where everyday work stress was relevant to both spouses.
Having interviewed 400 married couples, the author of the study, Wayne Hochwarter, came to the conclusion that lack of support from a spouse in stressful situations is the leading cause of divorce as well as the cause of the career collapse.
The couples, who reported high levels of support at home, admitted that they not only were completely satisfied with their marriage, but found it easier to tolerate working stress, were less tired and interacted with their peers better. They also told that at the end of the day they rarely felt tired, they had the strength and desire to communicate with their dearest and nearest and spend time together, they were less critical towards their beloved one and their children.
According to Dr. Hochwarter, the most important thing for a healthy environment in the family is to learn how not to abstract from the beloved ones and be able to explain the reasons for bad mood without trying to compare your stressful condition with the condition of the wife or husband. Finding out who is going "to feel worse" leads to misunderstanding, resentment, and, unfortunately, often ends in divorce. At the same time, the couples, where spouses support each other in stressful situations, feel that their problems only unite them and strengthen the marriage.