Hiring a lawyer isn't always necessary when a couple amicably agrees to a divorce. However, if one spouse retains one, then the other should have representation instead of trying to resolve any issues that arise themselves.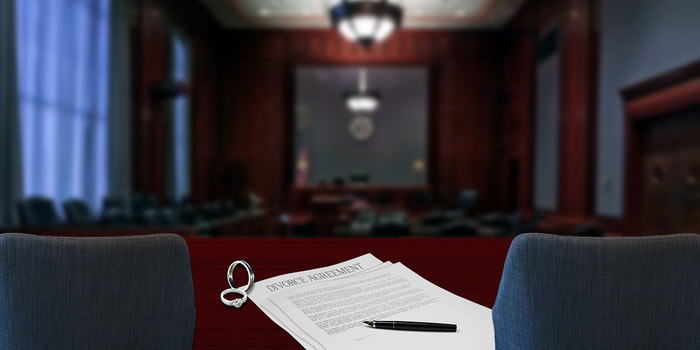 These tips can help you find a good lawyer in Birmingham, Alabama.
Finding an Attorney
Most people only hire attorneys when they need legal advice or help, so it can be bewildering trying to find a good divorce lawyer to help you when you need one.
To find divorce lawyers to hire, you can ask someone who has recently gone through a divorce for a recommendation, look up attorneys online, or go to the Alabama State Bar website. They offer a Lawyer Referral Service to those who need to hire one for any reason.
Conduct Face to Face Interviews
Don't settle for the first available attorney that you find. Instead, set up interviews with at least three attorneys to find one you like and with whom you can work. It is important that you and your lawyer can communicate when settling a divorce.
You'll want to avoid attorneys who talk over you or seem dismissive of your case. A client should have a voice when it comes to their divorce, so interview attorneys until you can find someone with whom you can have a good working relationship.
Ask Questions
Don't hesitate to ask questions during interviews and anytime you need to understand better what is going on with your divorce. Also, don't be shy about asking about how much they charge their clients for getting divorces.
Some attorneys will charge less if they are handling uncontested divorces then they will if the divorce seems like it will be contentious. Handling cases with children may also influence how much an attorney charges their client as well.
Double Check Background
One advantage of finding a lawyer through the state bar website is that you know they are a member of the bar and are in good standing with them. However, you should still check their background to find out about their experiences with past clients.
Every state keeps records of disciplinary actions brought against attorneys so that you can check the state bar's website for that information.
You can also check with the American Bar Association's website or, if you want opinions from former clients, check sites that offer reviews on attorneys.
The attorney you hire should concentrate on what is best for you and your children's needs if you have any. Once you've found a lawyer that you can easily talk to and feel like you can trust during your divorce, then hire him or her to represent you.
If the divorce is uncontested, then the uncontested divorce attorney may only give you advice and fill out paperwork. However, it is important to have someone on your side if agreements cannot be made on issues like custody, alimony, or the splitting of assets.
These decisions could go to court, so you'll want to have representation if they do, instead of trying to handle them on your own.