Online dating is uncharted territory for many people. A few years ago, this technology wasn't nearly as popular. Suddenly, it's all the rage, and it can seem like everyone is meeting their significant other online. While online dating can be a great way to meet new people in your area and put yourself out there, it's also more than a little bit confusing.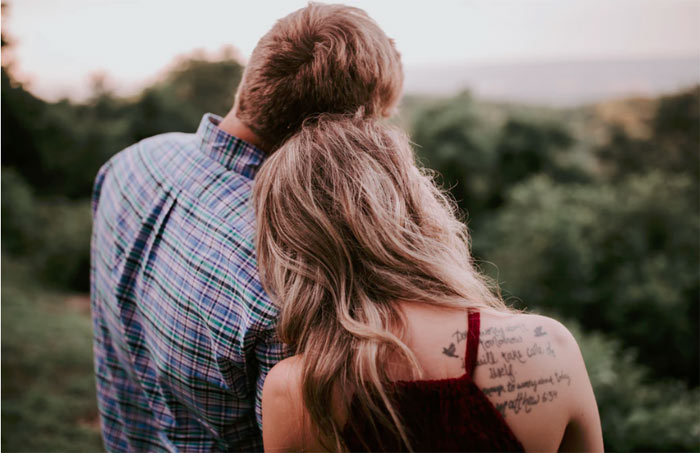 It's easy to make mistakes when you're meeting strangers over the internet. You'll hear an endless list of online dating horror stories, and they might be enough to scare you away from trying an app or website in the first place. The good news is that finding a date online doesn't have to be scary, and there are ways you can avoid ending up like another horror story. Avoid making any of these mistakes below if you want to attract the best matches over the internet.
1. You're Not Confident
Dating is hard enough in-person, but it becomes even more complicated when you're trying to do it over a computer. If you're not confident in yourself, who you are, and what you want, you're going to find yourself struggling. It's easy to fake confidence when you're typing to strangers, but does this confidence translate to real life? If you're not honest and upfront about who you are and what you want, you might be left scaring away potential matches or sending the wrong message.
2. Your Profile Needs Work
If you've been on any dating app or online site, you've probably stumbled across some less-than-ideal profiles. While you want to think yours is perfect, it's worth combing it over carefully. Think of it this way: people are swiping through profile after profile. Does yours stand out? Does it make people want to learn more about you, or does it make them yawn?
There are two main components of a dating profile: photos and bio. If your photos don't show your face clearly, that might be a red flag that your profile isn't worth anyone's time of day. Next, if your bio is the standard I love spending time outside, listening to music, and the movie Mission: Impossible, you can't expect to be getting much action.
Sure, you might lose a few matches if you're honest and yourself in your profile. That being said, the matches you do get will be high-quality, and they're more likely to result in a real connection. While you shouldn't write a novel on your profile, you should have more than a few sentences. Be yourself, and talk about what makes you different.
3. Your Pictures are Selfies
Don't get me wrong, there's nothing wrong with a good selfie or two. They're always fun, but they don't really belong on your dating profile. First, they make it seem like you don't want to put in any effort. Second, they don't really give a clear view of your body since they're mostly just of the upper-chest up.
This is where you might meet the love of your life! Put in some effort. Have a friend help you take a nice photo of you standing up. Think of it as a mini-photo shoot. Dress nicely, and use flattering natural light. Even better, have your friends snap photos of you doing what you love. You can think of these photos as a story you're trying to tell about yourself. You don't want that story to be you alone in your room taking photos of your face.
4. You Don't Make the First Move
Whether you're a girl or a guy, sometimes you have to act fast. People get a lot of matches on dating apps, and it's not enough to wait around for that special someone to say hello first. Yes, there are a lot of bad apples on these websites, but there are also lots of diamonds in the rough. Your local dating site is for meeting people, so actually introduce yourself.
Not sure where to begin? Try to go beyond the standard "Hi, how are you?" We've all been there, done that. A great option is to comment on their profile. If they like movies, ask for a recommendation. If they talk about a trip they just went on, ask what their favorite place was. This is how you build a real connection.
5. Choose an Exciting Date
Coffee dates are over and done with. We've all been invited to coffee too many times to count, and honestly, they're too much pressure. Dinner is always a good idea, but you might choose somewhere they don't like. To take the stress out of the date, choose something fun. Go to a park, take a class together, try a new spot in town. The best part about these things is that you can end the session quickly and easily if things don't go according to plan, but you can also extend them if you decide you're having a great time.
Are you ready to meet that special someone online? Even if you're not looking for a long-term relationship, you can still make real connections online if you know the basics of what to do. Make sure you aren't committing any of these carnal sins of online dating above, or they might be scaring away your matches.