When it comes down to the YSL makeup collections, words just escape us. We admiringly marvel at the splendor and wish we could have it all. And a new Yves Saint Laurent makeup line for coming fall is no different. Sneak a peek at highlights from the collection below.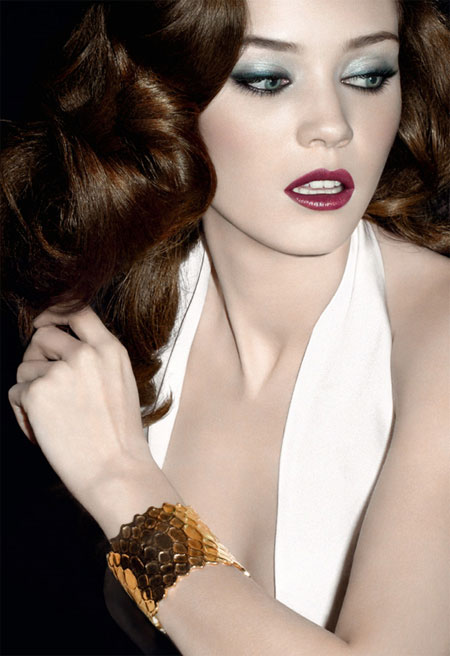 The YSL has never seen makeup as a daily routine. Instead, the brand has always delivered a character that speaks directly to women's desires for beauty. This time the Yves Saint Laurent character radiates mystique. It comes from a smart set of colors in the collection and wonderful textures for irresistibly charming and sweepingly sensual look.
The highlights from the collection open up with Palette Y ($62) face powder in peach and brown to create a beautiful, luminous complexion.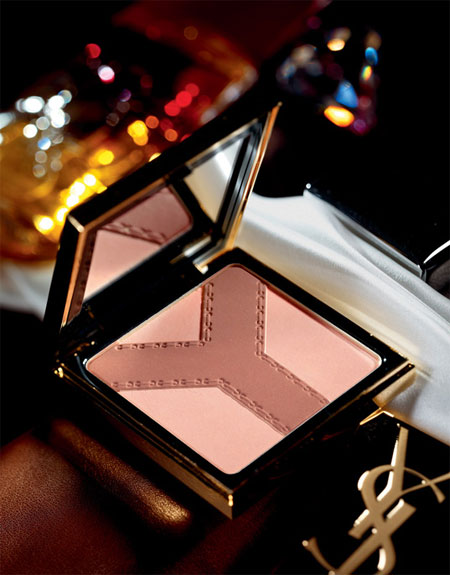 Eye Shadow Duo ($42) in two sets of color combinations promises amazingly graphic and scintillating eye makeup. You can choose between Anise Green/Intense Plum and Pearly Peach/Mink Brown, whichever suits your style best.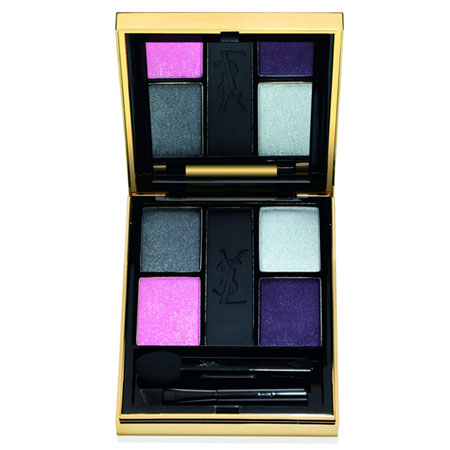 Revolutionary Cream Blush ($38) promises soft and natural feel on the skin while new YSL formula is there to ensure no layered effect.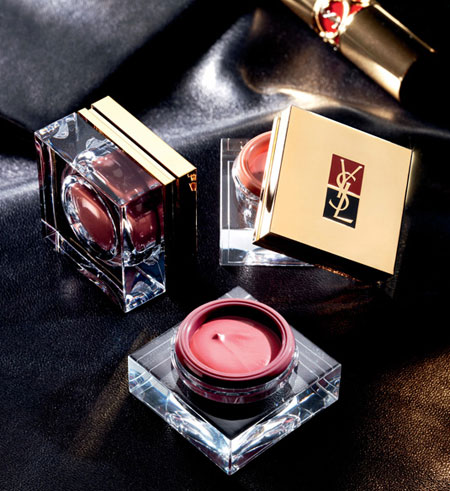 And the last among highlights crowns it all. Sensual Radiant Lipstick ($34) in four colors with Frivolous Pink as the brightest is sure to give the lips long-lasting seductive shine.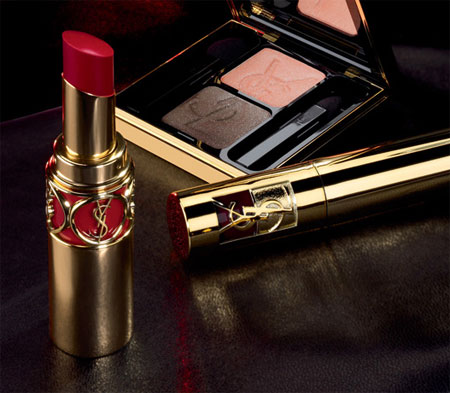 YSL Fall 2009 makeup collection is available from coming August. So it's already not a long way to go.
Source of the images: temptalia.com.