While Robert Pattinson is far and away and obviously engaged elsewhere, there are yet small consolations to be had, and maybe not so small – like that Twilight-themed makeup that can provide quite a lot of fun and unexpected appearance results. The bright idea of Twilight "Breaking Dawn Part 2″ makeup collection belongs to the collaboration of Essence and Lionsgate.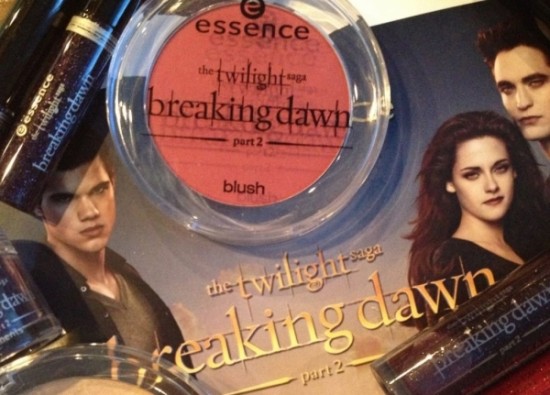 The collection was conceived to coincide with the upcoming part of the Twilight Saga: Breaking Dawn Part 2 and thus disseminate the iconic movie's facial dramatic effects (remember those shimmering eyes?) over the non-acting masses. Not only facial, though, the specific nail lacquers deserve our attention, too.
Whether you will opt for gory lips or not, you will appreciate many items of Essence's Fall 2012 Breaking Dawn Collection like Liquid Glitter Eyeliner, Loose Pigments Eyeshadow, Blush, Nail polish, and other stuff familiar to all fans. You will be reminded of many memorable episodes – Edward's Love, Jacob's Protection, Alice's vision, and more.
Breaking Dawn exclusive makeup collection can be browsed over on the net right now, but will hit the stores only next month, priced at $2.50 to $3.50.