Colorscience assures you that no matter what makeup you put on, you will be sun-protected. In the first place the company invented micronized mineral makeup as a means to disguise hyperpigmentation and other skin problems like acne.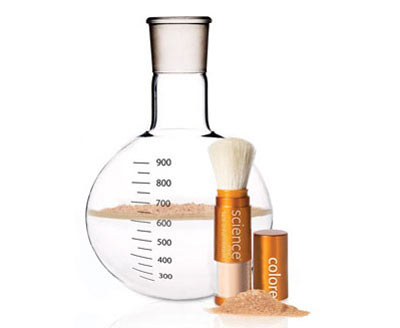 But as soon as they became aware of its sun-protection qualities they began making all their products thus protected before other companies tumbled to the same idea.
Their newest, "Sunforgettable SPF 30", is a mineral powder with sun protection stretched out to a larger extent than ever (UVA and UVB). It's a brush tube that looks deceptively simple but is actually extremely handy.
This scientifically sophisticated makeup line promises to keep you looking cool, trust SPF for staying beautiful and fresh in any heat!
Source of the image: radaronline.com.