Sisley introduces a range of rich, warm and sunny shades for spring season 2010 with its new collection Spicy Melody inspired by the Silk Road times. New Sisley collection brings warm complexion, dramatic eyes and sparkling lips.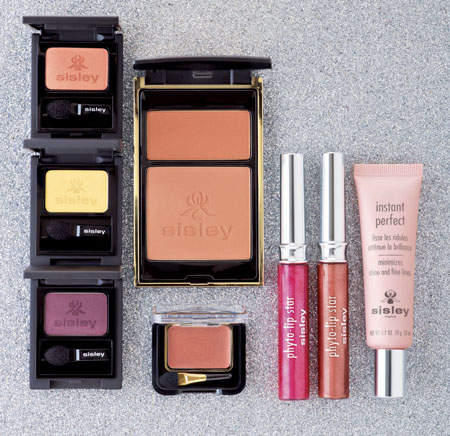 Spicy Melody collection includes the following makeup products:
Lifting, smoothing and matifying foundation Instant Perfect.
Fine smoothing duo face powder Phyto Touches Miel Cannellle.
Phyto Lip Shine available in two new shades, (Modern Fuschia #9 and Crystal Copper #10).
Three light and silky eyeshadows Phyto-Ombres Eclat in Mango, Banana and Burgundy.
Cream highlighter Copper Touch.
Source of the image: sisley.com.