Spring-Summer 2010 makeup collection from Shu Uemura features some very electric colors for eyes, which at the same time are quite soft, and creamy-beige or soft-brown colors for lips. Black nail polish with glitter stands out vividly against those colors.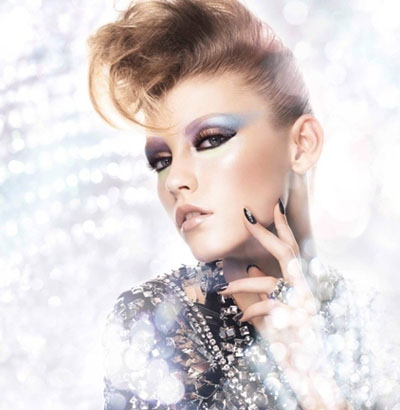 Shu Uemura never stops offering quite daring combinations for eyes. This time the brand came up with a combination of blue and intensive pink. The brand's makeup specialists mix colors giving preferences to open and bright shades.
Shu Uemura offers very electric shades for eyes, too.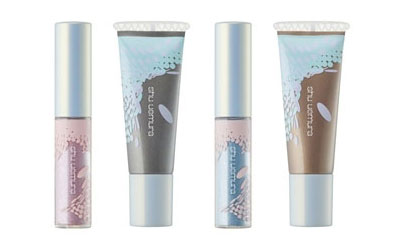 Magic Wand, the product with very a very poetic name, is presented in two light colors; the colors are perfect for eyes as well as cheekbones.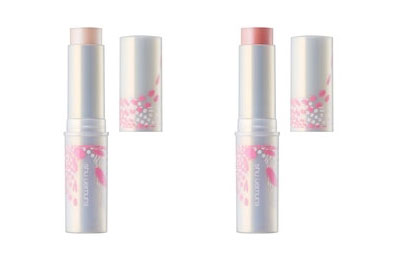 Transparent lipstick comes in two shades, which are very close to natural beige.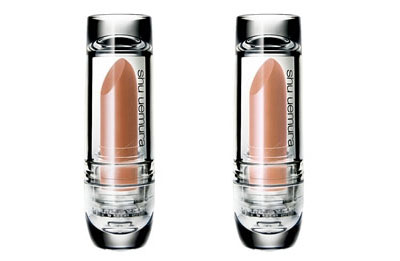 Most makeup brands practically eliminated mascara for this season. Shu Uemura came up with a compromise by creating fake eyelashes in a black-and-gold palette.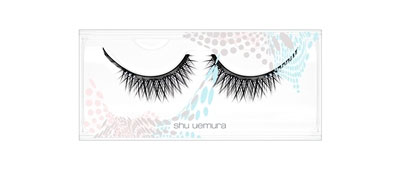 Nail polish will come out in two very bold shades: silver-black with glitter, and bright-pink.
Finally, the collection will be available for sale in January 2010.
Source of the images: chicprofile.com.