Fur and sugar – these textures are presented by the famous American brand for 2013. Sally Hansen has released two new lines of nail coats: Fuzzy Coat and Sugar Coat.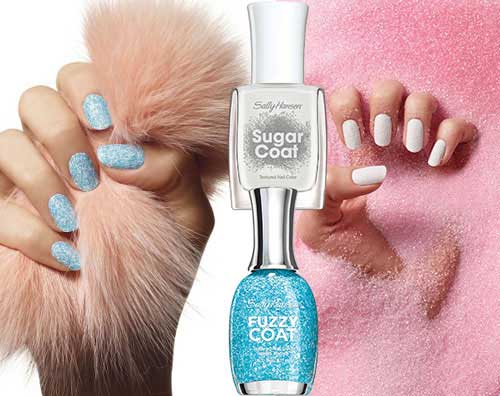 Sugar is the interpretation of this year's trend, "liquid sand" – the texture imitating wet sand on the nails. Sugary texture from Sally Hansen is semi-gloss, like a frozen caramel. For best effect, two coats of nail polish should be applied. There are eight shades in the line:
Bubble Plum,
Sugar Fix,
Cherry Drop,
Sweetie,
Razzleberry,
Sour Apple,
Cotton Candies,
Lick-O-Rich.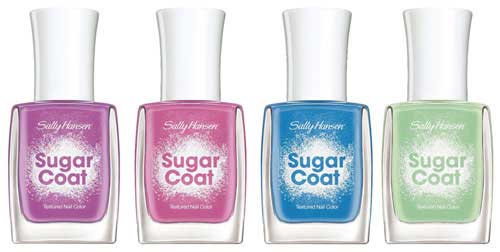 Fur is the familiar "feathers" texture, but in a finer elaboration. Seven new products have been offered:
Wool Lite,
All Yarned Up,
Tight Knit,
Fuzz-Sea,
Fuzzy Fantasy,
Wool Knot
Tweedy.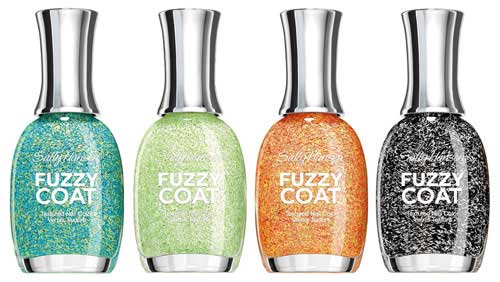 Because of the quick-drying formula, you should shake the bottle to achieve a uniform texture before the use of the nail coat