Obsidian is a new nail polish texture, frequently called "the new black color". In September, the majority of obsidian novelties will appear on sale.
Obsidian is a version of black nail polish with shimmering multi-colored highlights. Stylists say that such a nail polish is almost universal and suitable for cold weather. Nail polishes with a new texture look equally well with glossy and satin finishes.
They match any skin tone perfectly well and are suitable for women of all age groups.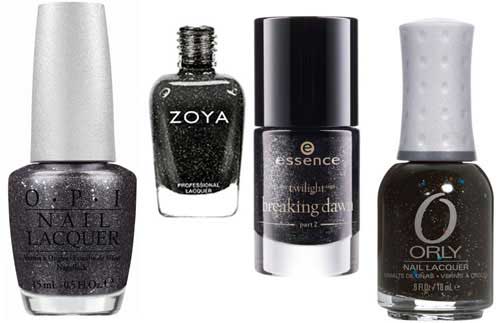 Meet the new "obsidian" items:
OPI, DS Pewter shade, $13
Zoya, Storm shade, $8
Essence (the collection in honor of the "Twilight" saga), Edward's Love shade, $7
Orly, Androgynie shade, $6