Rimmel is launching two new makeup products – lip gloss Stay Gloss and mascara Max Volume Flash Mascara, promising 14 times more volume. Both novelties are bright and really summerly. The face of the brand is still the unrivaled Kate Moss.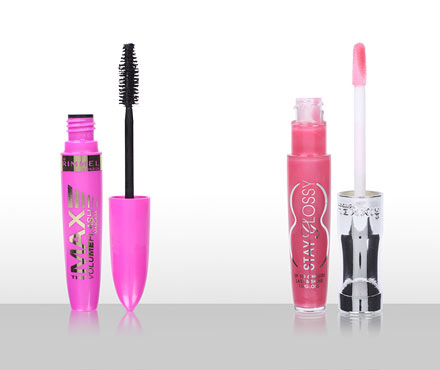 Rimmel's new lip gloss, Stay Gloss, features a handy professional applicator, allowing for smooth and flawless application. New formula and pleasant texture also add to its advantages, not to mention a promised 6 hour lasting effect. Rimmel is offering 11 hues for its lip gloss: for the daytime, for the night, for a long day, simply pink, for a flirt and so on… very interesting and intriguing.
New summer mascara Max Volume Flash Mascara is available only in one color, which is black. Rimmel emphasizes the mascara provides 14 times more volume due to its extra large brush. You are going to conquer the eyes of London, the brand promises.
Source of the images: asos.com.