If you are inspired by the images of Veronica or Betty, here's the news you have long been waiting for: the MAC Archie's Girls cosmetic collection has been released on the Internet, in stores starting February 7 and worldwide starting March.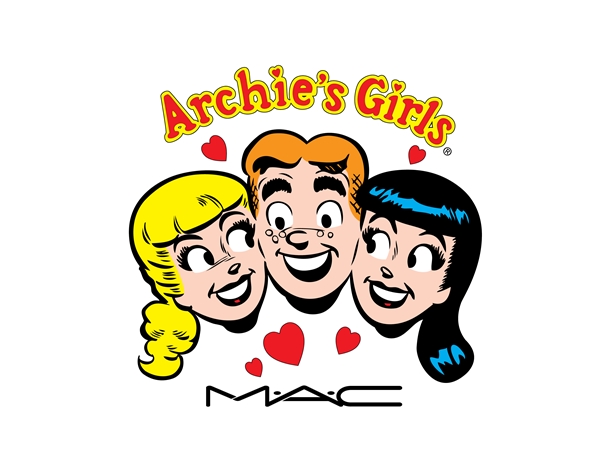 Unsurprisingly, the collection comes in two kinds of packaging, 16 items for each girl plus stuff like a mirror, brushes and so on. Betty the blonde collection offers gold, brown, sweet peaches, lavender, the lighter hues. Veronica's offer will be a little more come-on kind of stuff in royal purple, fuchsia, plum, and reds. But actually, you can dip into each collection and create an in-between image, there is no rivalry here – you can get your Archie by being two at once! The Pearlmatte Face Powder with a built-in blush is a very pleasant addition.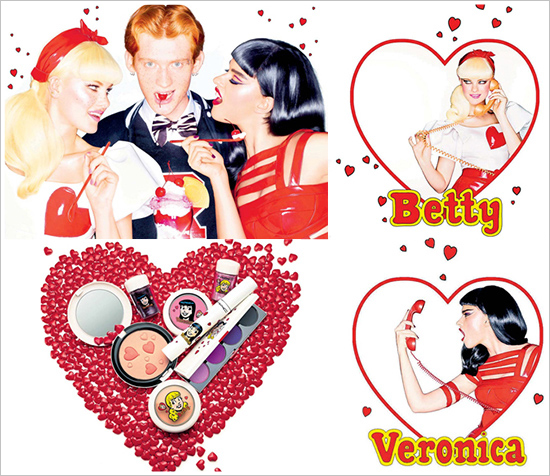 The prices go up from $17, the price tag for the lip range and Oplulash mascara. The next stop is $20 for the nail pigments, then $30 for the face powder. The eye shadows go for $44, the sum buys you caramel Sundae Mid-tone warm tan, Cheryl Chic Light coral pink, Showstopper Dark, cool-toned brown, Dreammaker Pale frosty yellow, and others. All items cutely done with the relevant faces on them ready to tell men stories of their own.